Example Sentences
Recent Examples on the Web
Women may choose to wear the head to toe covering called a burqa, or a cloth veil covering their face paired with a headscarf and long robe called an abaya, said Muhajir, the ministry of virtue and prevention of vice spokesman.
Washington Post, 7 May 2022
An example sent alongside showed a long, black abaya more typical of that worn in the Persian Gulf, with a head and face covering, black socks and gloves.
Washington Post, 12 Jan. 2022
The new rule only allows a woman's eyes to be exposed, meaning women must either wear a burqa or combine a veil and headscarf with a long robe called an abaya.
Grayson Quay, The Week, 8 May 2022
This was an articulation of culturally modest attire in powerfully outspoken colors and fabrics, integrating the abaya into looks running from uptown candy pink boucle coat and fisherman cap to studiedly nonchalant duster coat and overall.
Luke Leitch, Vogue, 25 Feb. 2022
While wearing the abaya or headscarf is not mandatory anymore, modest clothing that covers knees and shoulders is recommended.
Shaistha Khan, USA TODAY, 8 Feb. 2022
After a 2018 royal decree pronounced that women were no longer obliged under Saudi law to wear the abaya, many women have repurposed the loosely fitting long-flowing cloak into fashionable, open-front kimonos.
Washington Post, 28 Oct. 2021
Following their mother's lead, each layered on a black dress, black abaya, head scarf and niqab, as well as a face mask.
New York Times, 27 Oct. 2021
Two handbags stuffed with personal documents were slung across her black abaya.
Washington Post, 19 Sep. 2021
See More
---
Challenging Words You Should Know
Often used to describe "the march of time," what does inexorable mean?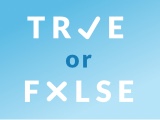 Test your knowledge - and maybe learn something along the way.
TAKE THE QUIZ