Vietnam
geographical name
country in southeastern Asia in Indochina bordering the Gulf of Tonkin, South China Sea, and Gulf of Thailand; capital Hanoi area 127,881 square miles (331,210 square kilometers), population 97,040,000

Note: The state of Vietnam, including Tonkin and northern Annam, was set up in 1945–46. Along with southern Annam and Cochin China, it became an associated state of the French Union in 1950–54. After civil war, Vietnam was divided at the 17th parallel into the republics of North Vietnam (which had Hanoi as its capital) and South Vietnam (which had Saigon as its capital) from 1954 to 1975. North and South Vietnam were reunited in 1975.
— see also vietnamese
Who Knew?
What is a ruelle?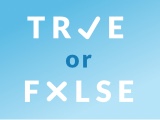 Test your knowledge - and maybe learn something along the way.
TAKE THE QUIZ