Es·​ki·​mo
ˈe-skə-ˌmō
1
plural
Eskimo
or
Eskimos
,
often offensive

, see usage paragraph below
: a member of a group of indigenous peoples of southwestern and northern Alaska, Greenland, eastern Siberia, and especially in former use arctic Canada
Usage of
Eskimo
and
Inuit
Eskimo is a word that presents challenges for anyone who is concerned about avoiding the use of offensive language. Its offensiveness stems partly from a now-discredited belief that it was originally a pejorative term meaning "eater of raw flesh," but perhaps more significantly from its being a word imposed on aboriginal peoples by outsiders. It has long been considered a word to be avoided in Canada, where native people refer to themselves as Inuit, a word that means "people" in their language. But not all the native people who are referred to as Eskimos are Inuit. Eskimo has no exact synonym; it has a general meaning that encompasses a number of indigenous peoples, and it continues for now in widespread use in many parts of the English-speaking world.
Which of the following best describes an easily irritated person?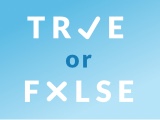 Test your knowledge - and maybe learn something along the way.
TAKE THE QUIZ