Definition of Burmese python
: a very large python native to southeastern Asia that has a tannish skin marked with olive brown blotches and is often kept as a pet
Note: The Burmese python is considered either a subspecies (Python molurus bivittatus) of the Indian python or a separate species (Python bivittatus). In captivity, Burmese pythons typically reach a length of over 12 feet (3.7 meters) and may reach a length of over 20 feet (6.1 meters). They have become an invasive species in areas (such as southern Florida) where they have been released into the wild.
Most of the tan-and-brown-mottled

Burmese pythons

have been released into the wild since the 1980s by owners weary of caring for pets that can grow up to 26 feet long and as thick as a telephone pole.
— David Zucchino

, Los Angeles Times,

21 Jan. 2013
Burmese pythons

are native to Southeast Asia, but accidental and deliberate release of snakes kept as pets in Florida have allowed them to find a new home there.
— Elizabeth Weise

, USA Today,

31 Jan. 2012
Although generally considered to have a docile disposition, a grown

Burmese python

is powerful enough to overtake and kill its owner.
— Skyler Swisher, News-Journal (Daytona Beach, Florida),

22 Jan. 2012
Odd Habits and Quirks
Which of the following best describes an easily irritated person?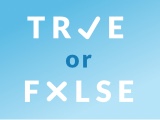 Test your knowledge - and maybe learn something along the way.
TAKE THE QUIZ