Definition of Ardipithecus
: a genus of extinct early hominids known from skeletal remains from northeastern Ethiopia that includes two identified species (A. ramidus and A. kadabba) having a grasping big toe and capable of some form of upright walking
The Ardipithecus genus is a group that lived between 5.8 and 4.3 million years ago.
— Charles Lockwood

, The Human Story,

2008
Originally placed in Australopithecus,

Ardipithecus

is a genus represented by an accumulating number of specimens from sites like Aramis in the Middle Awash region of Ethiopia.
— Holly M. Dunsworth

, Human Origins 101,

2007
—
sometimes used as a general name for hominids of this genus
Its wrists, elbows, feet, and hands suggest that

Ardipithecus

clambered about in trees by putting weight on the hands.
— Jon Cohen

, Almost Chimpanzee,

2010
Odd Habits and Quirks
Which of the following best describes an easily irritated person?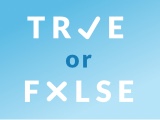 Test your knowledge - and maybe learn something along the way.
TAKE THE QUIZ