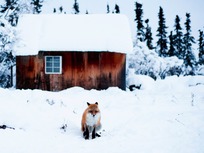 Winter Words Quiz
Winter has returned along with cold weather. Wrap yourself in a blanket and challenge yourself with our 14-question quiz about words relating to winter.
Next:

How Strong Is Your Vocabulary?
Next:

Star Wars Words Quiz
Next:

Words for Summer: A Quiz
Next:

Namesakes Word Quiz
Next:

Winning Words from Scripps Spelling Bee Quiz
Next:

Challenging Vocabulary Quiz Returns!