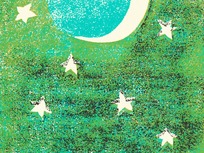 Who Knew?
Take this quiz and discover 12 words for things you didn't know had words.
There are few things that delight a word-lover more than finding out that there exists a single word to describe that special thing that you always thought there should be a word for. Almost as enjoyable is finding out that there is a single word for a common, everyday thing that you never even knew existed, or never paid attention to.
START THE QUIZ
Next:

How Strong Is Your Vocabulary?
Next:

Slippery Words Quiz—Changing with the Times
Next:

Words of Snow and Ice Quiz
Next:

Name that Thing: Toys and Games Edition
Next:

Naughty or Nice Quiz
Next:

Words of the Year Quiz - 2020 Edition
Crosswords, Puzzles, and More
More Games
Many of our games used Adobe Flash, but Adobe discontinued support. We'll be working on some pretty big changes over the next couple months. We're really excited about what we have in store and we hope you stick with us through this tough transition.