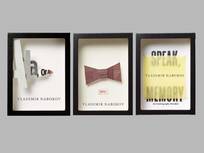 Words Used by Nabokov Quiz
How familiar are you with Nabokov's unfamiliar vocabulary?
Vladimir Nabokov is renowned as one of the most masterful prose stylists of the twentieth century. He is also known for being quite fond of using exceedingly obscure words. The second edition of Merriam-Webster's Unabridged Dictionary (1934), which contains many such words, is reported to have been his favorite lexicographic work. All of the words in the quiz below may be found in the most recent version of Merriam-Webster's Unabridged Dictionary.
START THE QUIZ
Next:

How Strong Is Your Vocabulary?
Next:

The Exceptions Quiz
Next:

Return of Name that Color!
Next:

Name that Thing: Dog Breeds
Next:

Words You Should Know Quiz, Vol. 1
Next:

May 2021 Words of the Day Quiz
Crosswords, Puzzles, and More
More Games
Many of our games used Adobe Flash, but Adobe discontinued support. We'll be working on some pretty big changes over the next couple months. We're really excited about what we have in store and we hope you stick with us through this tough transition.