Synonyms of worry
2
a
: to harass by tearing, biting, or snapping especially at the throat
b
: to shake or pull at with the teeth
c
: to touch or disturb something repeatedly
d
: to change the position of or adjust by repeated pushing or hauling
3
a
: to assail with rough or aggressive attack or treatment :

torment
b
: to subject to persistent or nagging attention or effort
4
: to afflict with mental distress or agitation : make anxious
1
a
: mental distress or agitation resulting from concern usually for something impending or anticipated :

anxiety
b
: an instance or occurrence of such distress or agitation
Example Sentences
Verb
We didn't want you to worry.
Don't worry. You'll be fine.
Don't make your parents worry.
When they didn't call after two hours, we began to worry.
They were fine. We needn't have worried.
His poor health worries me.
It doesn't seem to worry him that rain is in the forecast.
We didn't tell you about the accident because we didn't want to worry you.
Noun
She finally ended months of worry over her credit card debt when she finished paying off her bill.
His high blood pressure is cause for worry.
Our greatest worry is that she'll get lost.
His only worry right now is getting to the airport on time.
His mother's health is a constant worry.
See More
Recent Examples on the Web
Verb
Advocates worry this rhetoric could result in more children of color being suspended, expelled or assigned long stretches in alternative school.
—
Dallas News, 3 Mar. 2023
Some observers worry that such attacks may cause irreparable damage to India's media landscape.
—
Sarita Santoshini, The Christian Science Monitor, 3 Mar. 2023
People worry about swimming and surfing in it but not about breathing it in, even though the aerosols can travel long distances and expose many more people than those just at the beach or in the water.
—
Melissa Breyer, Treehugger, 3 Mar. 2023
Do the gate-keepers worry that patients who receive treatment will live longer and increase the burden on the healthcare system?
—
The Editorial Board, WSJ, 2 Mar. 2023
And some educators worry about further extending the role of schools to include housing navigator.
—
Neil Morton, USA TODAY, 2 Mar. 2023
While the personal touch on brand marketing helps attract customers, some worry that the trend could be bad for business longevity and founder burnout.
—
Emma Hinchliffe, Fortune, 1 Mar. 2023
No matter who ends up on the task force, some worry that regionalizing the water supply raises other questions and risks.
—
Christine Condon, Baltimore Sun, 1 Mar. 2023
Some worry that the sharp erosion of checks on government power under the strongman rule of Mr. Modi could open the door to abuses of the central identity database.
—
Hari Kumar, New York Times, 1 Mar. 2023
Noun
The world of artificial intelligence, once a concept confined to science fiction, is now not only a reality but a big worry in industries where the technology is being used to turbocharge—and in some cases replace—human creativity.
—
Prarthana Prakash, Fortune, 22 Feb. 2023
Their presence gives us too much of our own agency: where, in a photo of his mother, Larry tells us to perceive worry about her husband, some might see irritation with her son.
—
Helen Shaw, The New Yorker, 17 Feb. 2023
The Vermont Agency of Natural Resources quickly jumped in to dispel any worry about the pickerel.
—
Joe Cermele, Field & Stream, 14 Feb. 2023
Educators in particular worry about students turning to ChatGPT to help them complete assignments.
—
John Villasenor, Scientific American, 10 Feb. 2023
O'Neil's family has expressed worry about how Jenkins' more moderate administration will handle the case, which represents one of the first tests of Jenkins' commitment to police accountability.
—
Joshua Sharpe, San Francisco Chronicle, 26 Jan. 2023
In the interim, though, the oyster farmers aren't able to carry out their business, and that could become the norm, some worry.
—
Tori Latham, Robb Report, 23 Jan. 2023
The rise in cost of living was the primary concern of European residents, according to the poll, with 93% expressing worry about the crisis.
—
Michael Lee, Fox News, 12 Jan. 2023
Anxiety disorders are typically characterized by feelings of tension, intrusive thoughts or concerns, and persistent, intense worry and fear, as defined by the American Psychological Association.
—
Leah Campano, Seventeen, 6 Jan. 2023
See More
Last Updated:
- Updated example sentences
---
What Did You Just Call Me?
Before we went to her house, Hannah told us her aunt was a flibbertigibbet.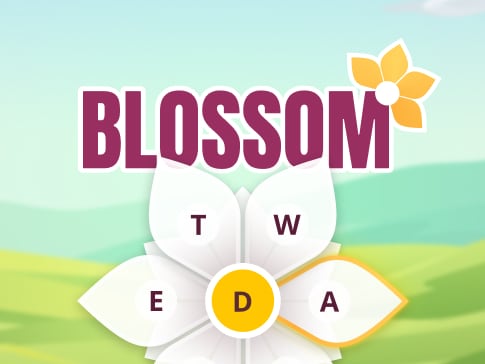 Can you make 12 words with 7 letters?
PLAY