Definition of wolf
(Entry 1 of 2)
1
plural also
wolf
a
: any of several large predatory canids (genus Canis) that are active mostly at night, live and hunt in packs, and resemble the related dogs
especially
:
gray wolf
Note: Wolves have long been viewed as threats to livestock and people resulting in significant worldwide declines in their numbers and range size due to persistent eradication efforts (as by hunting, trapping, and poisoning).
2
a
(1)
: a fierce, rapacious, or destructive person
(2)
: a man forward, direct, and zealous in amatory attentions to women
b
: dire poverty :

starvation
keep the

wolf

from the door
c
: the maggot of a warble fly
3
[German; from the howling sound]
a
(1)
: dissonance in some chords on organs, pianos, or other instruments with fixed tones tuned by unequal temperament
(2)
: an instance of such dissonance
b
: a harshness due to faulty vibration in various tones in a bowed instrument
wolf in sheep's clothing
: one who cloaks a hostile intention with a friendly manner
Definition of wolf (Entry 2 of 2)
Eponyms: Words Named After People
What is the best definition of boycott?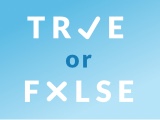 Test your knowledge - and maybe learn something along the way.
TAKE THE QUIZ