Synonyms of want
1
: to be needy or destitute
3
: to be necessary or needed
4
: to desire to come, go, or be
2
a
: to have a strong desire for
b
: to have an inclination to :

like
say what you

want

, he is efficient
3
a
: to have need of :

require
the motor

wants

a tune-up
b
: to suffer from the lack of
thousands still

want

food and shelter
5
: to wish or demand the presence of
6
: to hunt or seek in order to apprehend
Example Sentences
Verb
Do you want more coffee?
He wants a bicycle for his birthday.
I just wanted a chance to rest.
She wanted more time to finish the test.
Do you want anything from the store?
What do you want for Christmas?
You can choose whichever color you want.
The motor wants a tune-up.
Thousands of poor people still want food and shelter.
Tell him that the teacher wants him.
Noun
His attitude shows a want of proper respect.
He is suffering from want of adequate sleep.
people who are living in want
See More
Recent Examples on the Web
Verb
For drivers who want an even racier Urus, the new Performante model is the answer.
—
Eric Stafford, Car and Driver, 21 Mar. 2023
Place a table for drinks within arm's reach, and your guests might never want to leave!
—
Jessica Bennett, Better Homes & Gardens, 20 Mar. 2023
Congressman Bill Archer Dog Park Located in West Houston, this massive 17-acre dog park is everything dogs and humans could want in a dog park.
—
Gabi De La Rosa, Chron, 20 Mar. 2023
Home schooling or virtual schooling remains popular, but still small Melchert said that, in general, the school's students from around the state are from families who want a Christian education and would be likely to home school their children.
—
Alan J. Borsuk, Journal Sentinel, 20 Mar. 2023
Some guys might want to jump right back into their PR-level of training immediately; others, like you, Getting Back to Normal, might be skittish about going even close to all-out again.
—
Brett Williams, Men's Health, 20 Mar. 2023
Those who want to try Walmart+ free for 30 days can also get free shipping on all items.
—
Josie Howell | , al, 20 Mar. 2023
There is some good news for those who don't want to sneeze and sniffle throughout spring.
—
Aliza Chasan, CBS News, 20 Mar. 2023
There also have been some incidents in elevators, although Vargas did not want to share anything specific.
—
Gary Warth, San Diego Union-Tribune, 20 Mar. 2023
Noun
In 2018, the University of Wisconsin at Stevens Point briefly considered eliminating thirteen majors, including English, history, and philosophy, for want of pupils.
—
Nathan Heller, The New Yorker, 27 Feb. 2023
The Wednesday Effect The release of Netflix's Wednesday in late November came with a want of polished goth to which no one is immune—including the artists behind fall 2023's runway looks.
—
Calin Van Paris, Vogue, 16 Feb. 2023
Asking if something is a need or a want can also be helpful during your financial audit.
—
Alicia Adamczyk, Fortune, 2 Jan. 2023
What Friend delivers here is a portrait of the want that plagues so many of us, a want for success that's really a want for redemption.
—
Longreads, 29 Dec. 2022
For astrological girlies, this is a need, not a want.
—
Kelsey Stiegman, Seventeen, 16 Dec. 2022
Waists are often suppressed and close-fitting; shoulders are padded and strong; and heavy canvassing is not just a want, but a need.
—
Isiah Magsino, Town & Country, 6 Dec. 2022
All the summer there was no want; and now began to come in store of fowl, as winter approached...
—
James Freeman, WSJ, 23 Nov. 2022
Expanding your horizons may feel like a need rather than a want.
—
Chicago Tribune, 25 Oct. 2022
See More
Last Updated:
- Updated example sentences
---
Challenging Standardized Test Words
Despite the cacophony, the student tried to study.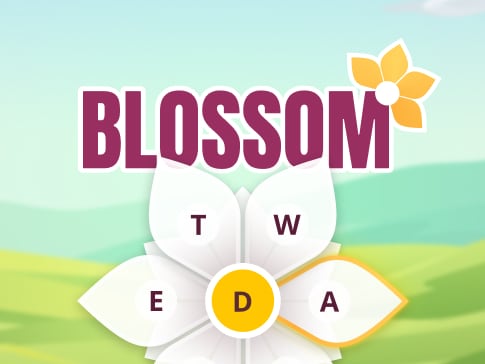 Can you make 12 words with 7 letters?
PLAY