Example Sentences
Verb
Do you want more coffee?
He wants a bicycle for his birthday.
I just wanted a chance to rest.
She wanted more time to finish the test.
Do you want anything from the store?
What do you want for Christmas?
You can choose whichever color you want.
The motor wants a tune-up.
Thousands of poor people still want food and shelter.
Tell him that the teacher wants him.
Noun
His attitude shows a want of proper respect.
He is suffering from want of adequate sleep.
people who are living in want
See More
Recent Examples on the Web
Verb
Our teen will often want to watch TV with us but will also text with his friends.
Carolyn Hax, Washington Post, 2 Dec. 2022
For this reason alone, fans of the show will want to tune in to see how this fallout will shake itself out.
Amanda Garrity, Good Housekeeping, 2 Dec. 2022
Our columnist writes that if the NWSL, U.S. Soccer and anyone else who had a hand in creating, tolerating and perpetuating the abusive atmosphere in the league really want to make amends, strong, substantive measures are needed.
Nicole Fallert, USA TODAY, 2 Dec. 2022
What the Niners' D won't want is a repeat of its meltdown Oct. 22 against the Chiefs.
Tom Krasovic, San Diego Union-Tribune, 1 Dec. 2022
Given the uncertainty of the Albertsons ACI -0.95% transaction, investors will want to pay attention to the stand-alone company's ability to increase market share—especially in online groceries, a space where both Kroger and Albertsons are laggards.
Jinjoo Lee, WSJ, 1 Dec. 2022
Valerie is the kind of character readers will want to be friends with.
Sun Sentinel, 30 Nov. 2022
As with wildfires, even those who are not compromised will want to avoid athletic activities outdoors.
Krista Simmons, Sunset Magazine, 29 Nov. 2022
But Herd said material scientists will want to study space minerals like elaliite and elkinstantonite for potential benefits.
Chris Smith, BGR, 29 Nov. 2022
Noun
In a recent column, George F. Will hit on an important theme: Where the problem of want — material well-being, a full belly — has been largely solved, other problems rush to take its place.
Jay Nordlinger, National Review, 30 Nov. 2022
Of course, the dangers of a scarcity mindset can be simple enough to remember in times of plenty but hard to recall during times of want.
Michael Mcmullen, Forbes, 3 Oct. 2022
In his 2020 essay, Andreesson pinned the reason that there's any housing crisis at all on the question of want.
Colin Lodewick, Fortune, 6 Aug. 2022
Climate leadership is failing, though not for want of ideas.
Sarah Sloat, WIRED, 20 Nov. 2022
Apparently, many assume that a man alone at a beach house must be in want of guests.
Marni Jameson, Orlando Sentinel, 21 Oct. 2022
This came as a relief after a poor second quarter, when the company left more than 90,000 vehicles unfinished in inventories for want of semiconductors and other components.
Stephen Wilmot, WSJ, 25 Oct. 2022
Adding a wing with NBA size, defensive want-to and three-point shooting certainly wouldn't be a bad idea for the Blazers.
oregonlive, 9 June 2022
This year's 79th iteration was no exception, delivering a selection of sleek and stylized beauty moments that had onlookers forgetting summer's easy air-dries in want of all things prettily polished.
Calin Van Paris, Vogue, 1 Sep. 2022
See More
Last Updated:
- Updated example sentences
---
Commonly Confused Words Quiz
I went to the ______ store to buy a birthday card.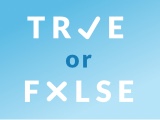 Test your knowledge - and maybe learn something along the way.
TAKE THE QUIZ