Synonyms of voice
1
a
: sound produced by vertebrates by means of lungs, larynx, or syrinx
especially
: sound so produced by human beings
b
(1)
: musical sound produced by the vocal folds and resonated by the cavities of head and throat
(2)
: the power or ability to produce musical tones
(4)
: one of the melodic parts in a vocal or instrumental composition
(5)
: condition of the vocal organs with respect to production of musical tones
(6)
: the use of the voice (as in singing or acting)
c
: expiration of air with the vocal cords drawn close so as to vibrate audibly (as in uttering vowels and consonant sounds as \v\ or \z\)
d
: the faculty of utterance
2
: a sound resembling or suggesting vocal utterance
3
: an instrument or medium of expression
the party became the

voice

of the workers
4
a
: wish, choice, or opinion openly or formally expressed
5
: distinction of form or a system of inflections of a verb to indicate the relation of the subject of the verb to the action which the verb expresses
active and passive

voices
2
: to adjust for producing the proper musical sounds
3
: to pronounce (a speech sound, such as a consonant) with voice
4
a
: to provide a voice-over for (something, such as a motion picture or commercial) : to narrate (a recorded production)
Actress Idina Menzel evoked her recent success

voicing

the movie "Frozen" with an icy all-white white concoction with a feathery train by Donna Karan Atelier.
—
Jocelyn Noveck and Alicia Rancilio
b
: to perform the lines of (a character in an animated film, video game, etc.)
Featuring characters

voiced

by Will Ferrell and Morgan Freeman, the cartoon promises to be a real, ahem, blockbuster.
—
Franz Lidz
Example Sentences
Noun
He has a deep voice.
"Can we speak privately?" she said in a low voice.
a voice on the radio
We heard voices coming from the next room.
She does the voices for several cartoon characters.
I shouted so much that I lost my voice.
She has a terrific voice.
Town meetings give people a voice in local politics.
Listen to the voice of the people.
Please vote and make your voices heard!
Verb
The senator angrily voiced his objection to the bill.
voiced a suggestion about where to go
See More
Recent Examples on the Web
Noun
The wall of screens runs BMW's iDrive 8 interface and includes standard navigation, a voice assistant, and a 5G Wi-FI hotspot.
—
Eric Stafford, Car and Driver, 22 Mar. 2023
The Bluetooth-compatible accessory features capacitive outer panels for controlling playback, calls, ANC, voice assistant, etc.
—
Stephanie Mlot, PCMAG, 21 Mar. 2023
Even a voice mailbox recording would suffice, for example.
—
Megan Cerullo, CBS News, 21 Mar. 2023
But these days, gooseneck kitchen faucets with pull-down sprayers are one of the more popular designs, and many at the higher end offer touchless operation and are smart-enabled for voice control.
—
Rachel Klein, Popular Mechanics, 21 Mar. 2023
Leaders in tech are responsible for answering the demands of the historically underrepresented voice of women in technology.
—
Meredith Graham, Quartz, 20 Mar. 2023
The reassuring voice of Hall of Fame broadcaster Jon Miller is being put to a test, one on par with maintaining fan enthusiasm during a losing season.
—
Sam Whiting, San Francisco Chronicle, 20 Mar. 2023
Born Eunice Kathleen Waymon in Tryon, North Carolina, in 1933, Simone earned a reputation as the voice of the civil rights movement as racial tensions reached a peak in the 1960s.
—
Alexis Jones, Peoplemag, 18 Mar. 2023
Neoconservatives also formed Project for the New American Century, a think tank, to act as the voice for the movement, which now spoke for the Republican Party.
—
Max Fisher, New York Times, 18 Mar. 2023
Verb
January 31: A million protestors take to the streets to voice their opposition to the pension reforms in a demonstration mostly organized by the country's labor groups.
—
Diego Lasarte, Quartz, 20 Mar. 2023
Concerto Köln are a verbal group and voice their opinions about the music.
—
Beth Wood, San Diego Union-Tribune, 19 Mar. 2023
The School District hosted community forums on March 3 and 7 to allow parents and others to voice their opinions and ask questions.
—
Marc Hayot, Arkansas Online, 18 Mar. 2023
The latest rejections by media outlets have prompted users on social media to voice their opinion on the matter.
—
Aimee Picchi, CBS News, 28 Feb. 2023
Residents are invited to attend a public meeting at 10 a.m. Dec. 23 to voice their opinions on local development needs.
—
cleveland, 19 Dec. 2022
Having grown up in China, where discussing politics was taboo, my urge to voice my political opinions has almost always lost out to the desire to sustain a facade of harmony.
—
Caiwei Chen, WIRED, 16 Dec. 2022
For the longest time, there has been this kind of prisoner's dilemma, where no one is willing to voice their true opinion.
—
Isaac Chotiner, The New Yorker, 9 Dec. 2022
Desmond took to Facebook again Saturday to urge people to attend the meeting and voice their opinions.
—
Travis Andersen, BostonGlobe.com, 9 Dec. 2022
See More
Last Updated:
- Updated example sentences
---
What Did You Just Call Me?
Before we went to her house, Hannah told us her aunt was a flibbertigibbet.

Hear a word and type it out. How many can you get right?
TAKE THE QUIZ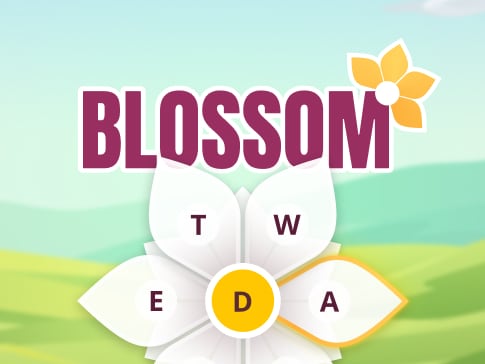 Can you make 12 words with 7 letters?
PLAY