ver·​nac·​u·​lar
vər-ˈna-kyə-lər
1
a
: using a language or dialect native to a region or country rather than a literary, cultured, or foreign language
b
: of, relating to, or being a nonstandard language or dialect of a place, region, or country
c
: of, relating to, or being the normal spoken form of a language
2
: applied to a plant or animal in the common native speech as distinguished from the Latin nomenclature of scientific classification
1
: a vernacular language, expression, or mode of expression : an expression or mode of expression that occurs in ordinary speech rather than formal writing
3
: a common name of a plant or animal as distinguished from the Latin nomenclature of scientific classification : a vernacular name of a plant or animal
Example Sentences
Adjective
While there are American operas galore, some of which are quite good indeed, there is no

vernacular

opera tradition in America—instead, we have musical comedy—and now that supertitles have become standard equipment at major American opera houses, the chances that those houses will start regularly performing foreign-language operas in English translation have dropped from slim to none.
Terry Teachout, New York Times Book Review,

9 Nov. 1997
Native crafts, the use of local materials, and

vernacular

buildings were considered integral to each country's heritage, and their preservation and revival became part of the movement to forge a strong national identity.
Wendy Kaplan, Antiques,

October 1995
For the proliferation of rich

vernacular

literatures in the twelfth century secured the place of the vulgar tongues in European society, and this entrenchment of the

vernacular

tongues made the European peoples more conscious of being separated from each other; decreased the cosmopolitan attitudes of the European nobility; and encouraged xenophobia, which became common in the thirteenth century.
Norman F. Cantor, The Civilization of the Middle Ages,

1993
Hurricanes, fires and economic development unfortunately have caused many examples of both

vernacular

and more classical architecture to disappear over the years.
Suzanne Stephens, Architectural Digest,

1 Aug. 1990
the vernacular architecture of the region
writes essays in a very easy-to-read, vernacular style
Noun
But ask baseball people about [Michael] Young, and they'll admiringly tell you that he is a "grinder,"

vernacular

for a player who works his butt off.
Chris Ballard, Sports Illustrated,

8 May 2006
… the sources for [Cole] Porter's chromaticism and syncopation are the

vernacular

of black music in America.
Stephen Brown, Times Literary Supplement,

21 Jan. 2005
For Lu Xun helped revolutionize Chinese writing, tugging the written language toward the

vernacular

so that it was easier to learn, and he even endorsed the heresy of abandoning Chinese characters for the Roman alphabet so that literacy could spread more easily.
Amy Hempel, New York Times Book Review,

19 Aug. 1990
New Mexico is not the easiest region in the country for an architect to establish a practice in. It is not that the area is indifferent to architecture—it is more that the traditional south-western architectural

vernacular

is so awe-inspiring that it tends to overwhelm most efforts to create a credible personal voice.
Paul Goldberger, Architectural Digest,

October 1986
What was required was a vagrant and a visionary, a man of mystic recklessness. The man who dared point the way would have to use the

vernacular

, and not speak but shriek. Paracelsus (1493–1541) was suspect in his day, and never lost his reputation as a charlatan.
Daniel J. Boorstin, The Discoverers,

1983
He spoke in the vernacular of an urban teenager.
phrases that occur in the common vernacular
See More
Recent Examples on the Web
Adjective
The book ends up an homage to a time when vernacular forms like folk, country and blues were the rock-solid foundations of music, rather than the beats, production tricks and techniques, and soundscapes of the last few decades.
David Browne, Rolling Stone, 27 Oct. 2022
Met Gala affecting an English accent) — all place him in the long vernacular tradition of the trickster.
Adam Bradley Adam Bradley Photographs By D'angelo Lovell Williams Styled By Ian Bradley Nick Haramis Photographs By Lise Sarfati Styled By Suzanne Koller Sasha Weiss Photographs By Justin French Susan Dominus Photographs By Luis Alberto Rodriguez Styled By Charlotte Collet, New York Times, 13 Oct. 2022
Around the perimeter of each canvas, Castaño places wild geometric patterns redolent of Indigenous designs and Andean vernacular graphics.
Carolina A. Mirandacolumnist, Los Angeles Times, 21 Sep. 2022
New Orleans, in particular, with vernacular architecture and design that is an eccentric mashup of Creole, Greek Revival, Italianate, and Edwardian influences, among others, is hard to quit, especially for those with creative imagination.
ELLE Decor, 21 Sep. 2022
Skilled as a fiddler, guitarist and banjo player, Rosenbaum had a lifelong interest in recording vernacular music — found in churches, homes, factories or festivals.
Rebecca Mccarthy, ajc, 6 Sep. 2022
In Tudor times, the printing of vernacular Bibles dethroned Latin as the language of Christian faith.
John Garth, Smithsonian Magazine, 9 Sep. 2022
That all changed when the highway authority began adopting commercially available Chinese fonts, in the mid-1990s, thus closing the era on Hong Kong's vernacular street typography.
Anne Quito, Quartz, 20 July 2022
An enormous stainless-steel knife blade, 6 feet tall and 12 feet long, sliced down from the roof of a vernacular building on North Hilldale Avenue, jutting out toward the street.
Los Angeles Times, 18 July 2022
Noun
The architectural vernacular of the modern Western American ski house can be traced to the work of a couple of architects.
Christine Lennon, Sunset Magazine, 30 Nov. 2022
While there are problems of exclusion and homogeneity in the Suzuki repertoire (as in any canon), the attempt to define a common musical vernacular has many benefits for music culture.
The New Yorker, 28 Nov. 2022
One thing Johnson excels at is quippy dialogue written in the rhythm and vernacular of the internet.
Katie Rife, Chron, 22 Nov. 2022
The vernacular of the industry is sports tourism and it's big in Huntsville with ambitions of getting bigger.
Paul Gattis | Pgattis@al.com, al, 7 Nov. 2022
The vividness of these exchanges — the banal vernacular of the teenage girls and the techniques of their much older interlocutors — make for some of its most compelling chapters.
Penelope Green, New York Times, 4 Nov. 2022
It's gone from printed tees in the early days to heritage denim and a wide vernacular of outerwear, and accessories.
Alexander Freeling, Robb Report, 6 Oct. 2022
Widely regarded as an act of domestic terrorism — a term not in the country's vernacular in 1982 — the murders led to tamper-evident packaging, copycat killings and myths about tainted Halloween candy.
Chicago Tribune, 29 Sep. 2022
Here began his obsession with the speech of Florence's Mercato Vecchio—that is, with the vital vernacular of the average Tuscan on the street.
Sam Sacks, WSJ, 23 Sep. 2022
See More
Last Updated:
- Updated example sentences
---
Commonly Confused Words Quiz
I went to the ______ store to buy a birthday card.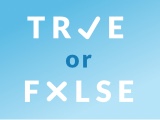 Test your knowledge - and maybe learn something along the way.
TAKE THE QUIZ