Synonyms of trust
trusted
;
trusting
;
trusts
1
a
: to rely on the truthfulness or accuracy of :

believe
b
: to place confidence in : rely on
c
: to hope or expect confidently
trusts

that the problem will be resolved soon
trustability
ˌtrə-stə-ˈbi-lə-tē
noun
trustable
ˈtrə-stə-bəl
adjective
trustingly
ˈtrə-stiŋ-lē
adverb
Example Sentences
Noun
A hope is more than resolve, and it is based on

trust

in a divine faithfulness that operates not only within history, but also beyond history.
—
John Polkinghorne, Times Literary Supplement,

3 May 2002
Put not your

trust

in money, but put your money in

trust

.
—
Oliver Wendell Holmes, The Autocrat of the Breakfast-Table,

1858
Our relationship is founded on mutual love and trust.
His lies and deception shattered my trust in him.
She has no trust in the security of online banking.
He created a trust for his children.
The property will be held in trust until her 18th birthday.
laws limiting the formation of trusts
Verb
It is these questions which define the crisis confronting the CIA—an increasingly clear-eyed skepticism among legislators, commentators, the broad general public, and the rest of the world that American intelligence officials, when they are under pressure, can be

trusted

to call them as they see them.
—
Thomas Powers, New York Review of Books,

29 Apr. 2004
Perhaps Hollywood can't be

trusted

to make Hollywood-style movies anymore.
—
Richard Corliss, Time,

13 Dec. 2004
Whenever Eugenides presses on his themes this way, he bruises them; he stops

trusting

in his tale, apparently unaware that its very form incarnates its theme better than can any commentary.
—
James Wood, New Republic,

7 Oct. 2002
The strong man, or the junta or the plutocracy could no more be

trusted

with a monopoly on power than the commissariat.
—
Kevin Baker, Harper's,

May 2001
Nagumo also

trusted

in the complicated battle plan for the Midway operation, which called for a diversionary raid on Alaska's Aleutian Island chain, to draw off American naval strength.
—
David M. Kennedy, Atlantic,

March 1999
Working together is going to be difficult if you don't trust each other.
"Are you sure this will work?" "Trust me. I know what I'm doing."
If you have a problem, tell your parent, teacher, or someone else you trust.
I should never have trusted him.
Their company is a trusted name in quality appliances.
Don't trust everything you read.
You can't trust the rumors.
You should trust your instincts and do what you think is right.
See More
Recent Examples on the Web
Noun
Ben-Yehuda said such policies have resulted in workforce attrition, in part because employees perceive a lack of trust despite having completed a rigorous security clearance process.
—
John Hudson, Washington Post, 22 Mar. 2023
There's also no trust between Shiv and Tom, whose relationship has never been the stuff of romance novels, but now appears irreparably broken due to Tom executing the exact play Shiv would have in his position.
—
Joshua Alston, Variety, 22 Mar. 2023
Credit Suisse had been losing the trust of investors and customers for years.
—
Nicole Goodkind, CNN, 20 Mar. 2023
From the standpoint of group psychology, does this culture create a certain group mindset that breeds a false sense of trust?
—
Gary Stix, Scientific American, 18 Mar. 2023
There are things to consider, such as the additional investment and complexity of the trust.
—
Christopher Berry, Forbes, 17 Mar. 2023
Earlier this year, leaders of the trust disclosed deepening financial shortfalls that made the upkeep of those buildings impossible.
—
Elvia Limón, Los Angeles Times, 17 Mar. 2023
Executive coach Robin Pou points to another negative consequence: the breakdown of trust between employees and managers.
—
Nerd Wallet, oregonlive, 17 Mar. 2023
Test your sense of trust right out of the gate, and take your attraction to new heights.
—
Alyssa Girdwain, Women's Health, 17 Mar. 2023
Verb
Of course, at this point, most of us know better than to trust that influencers are posting with only their followers' best interests at heart.
—
Petra Guglielmetti, Glamour, 1 Mar. 2023
You're allowed to trust your new knowledge on the subject!
—
Tarot Astrologers, Chicago Tribune, 26 Feb. 2023
Just being able to trust the director and the producers, at the end of the day.
—
Doreen St. Félix, The New Yorker, 26 Feb. 2023
Despite the federal response, even the farmers determined to weather the unknown remain fearful about whether their customers will continue to trust their product.
—
Emily Cochrane, New York Times, 22 Feb. 2023
The challenge of deliberative democracy for many incumbent governments is to cede power to the people, and to trust their judgment.
—
Mike O'sullivan, Forbes, 22 Feb. 2023
But with each session, the groups came to trust each other.
—
Dan Morse, Washington Post, 17 Feb. 2023
While heartbreaking and brutal, the hard-hitting crime drama is also interspersed with a bit of humor as the two very different partners learn to trust each other.
—
Ed Meza, Variety, 16 Feb. 2023
Top developers know to trust the expert agents at Allie Beth Allman & Associates to list and sell their luxury properties.
—
Dallas News, 14 Feb. 2023
See More
Last Updated:
- Updated example sentences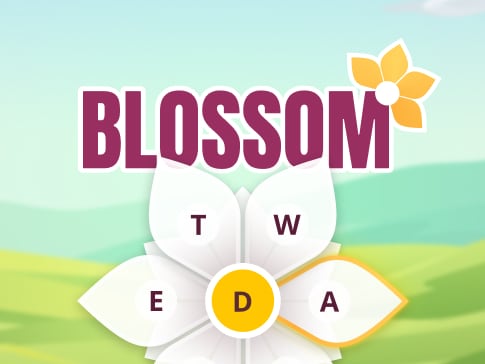 Can you make 12 words with 7 letters?
PLAY