Synonyms of though
1
: in spite of the fact that :

while
though

they know the war is lost, they continue to fight
—
Bruce Bliven †1977
2
: in spite of the possibility that : even if
though

I may fail, I will try
Example Sentences
Conjunction
Though it was raining, we went hiking.
though it has no well-known actors in it, the movie has become the sleeper hit of the summer
Adverb
Even as late as 1492, all of North America, sub-Saharan Africa, Australia, New Guinea, and the Pacific islands, and most of Central and South America didn't have states and instead operated under simpler forms of societal organization (chiefdoms, tribes, and bands). Today,

though

, the whole world map is divided into states.
—
Jared M. Diamond, New Yorker,

21 Apr. 21, 2008
I'd have thought the guy'd remember me and my car …  . He didn't act like it

though

…
—
Dagoberto Gilb, The Magic of Blood,

1993
Recent Examples on the Web
Adverb
The bigger through-line of the evening, though, was a nearly overwhelming display of gratitude.
—
Travis M. Andrews, Washington Post, 20 Mar. 2023
Ironically, though, that slowdown in growth could help the Fed, which has had only limited success in trying to cool the economy through its rate hikes.
—
Christopher Rugaber, Fortune, 20 Mar. 2023
The restaurants and bars are the real draw, though.
—
Sam Dangremond, Town & Country, 20 Mar. 2023
Thankfully, though, the northern end of the block-long proposal steps down to 14 stories.
—
John King, San Francisco Chronicle, 20 Mar. 2023
The economic recovery remains exceedingly delicate, though, as this month's bank failures illustrated.
—
Mike Rogoway | Mrogoway@oregonian.com, oregonlive, 19 Mar. 2023
There are still some drawbacks to these drugs, though.
—
Gagandeep Brar, Verywell Health, 19 Mar. 2023
At its best, though, Friday's show complicated the emotional unbottling involved in the performance of a great pop song.
—
Mikael Wood, Anchorage Daily News, 19 Mar. 2023
The imperative to remember is not simply about laying blame, though.
—
Lorraine Ali, Los Angeles Times, 19 Mar. 2023
See More
---
What Did You Just Call Me?
Before we went to her house, Hannah told us her aunt was a flibbertigibbet.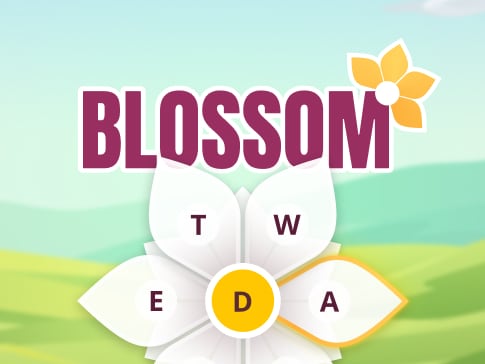 Can you make 12 words with 7 letters?
PLAY