tele·​phone
ˈte-lə-ˌfōn
Synonyms of telephone
: an instrument for reproducing sounds at a distance
specifically
: one in which sound is converted into electrical impulses for transmission (as by wire or radio waves)
1
: to speak to or attempt to reach by telephone
: to communicate by telephone
Example Sentences
Noun
I just have to make a quick telephone call before we leave.
You can order the cake over the telephone.
The telephone has been ringing all morning!
She picked up the telephone and dialed the number.
He slammed down the telephone.
They hired someone to answer the telephones.
All our telephones are cordless.
I left the telephone off the hook.
Verb
He telephoned me to say that he was going to be late.
He telephoned to say that he was going to be late.
You never write or telephone.
See More
Recent Examples on the Web
Noun
Additional trans respondents were recontacted from previous randomized telephone interviews.
—
Casey Parks, Washington Post, 23 Mar. 2023
Survey of 500 adult residents of Los Angeles, conducted March 9-12 using live telephone interviews in English and Spanish.
—
Rong-gong Lin Ii, Los Angeles Times, 22 Mar. 2023
The poll surveyed 805 adults via telephone interviews from March 16-20, and has a margin of error of plus or minus 5.8 percentage points.
—
Bridget Bowman, NBC News, 21 Mar. 2023
Alexander Graham Bell made the first telephone call from a downtown Boston laboratory on this day in history, March 10, 1876.
—
Fox News, 10 Mar. 2023
Simik Ghookasian said in a telephone interview that he was seated several rows behind the man, who had quietly tried to open an airliner's emergency door before trying to stab a flight attendant with a broken metal spoon, according to prosecutors.
—
Mark Pratt, Fortune, 8 Mar. 2023
The center was launched in early March 2020 after the county's health department became inundated with telephone calls from people asking questions about the virus.
—
Mary Kekatos, ABC News, 2 Mar. 2023
Before Begin's first meeting with Carter in May 1977, the White House received 1,552 letters addressing Carter's Middle East policies, and 95 percent were opposed; of the 359 telephone calls on the same issue, the figure was 100 percent.
—
Eric Alterman, The New Republic, 21 Feb. 2023
DiVasta's mother, Maureen Peters, said in a telephone interview Wednesday.
—
John R. Ellement, BostonGlobe.com, 8 Feb. 2023
Verb
After detailing the alleged abuse, the victims say they were told to choose between telling their parents or having administrators telephone the victims' parents.
—
Nora Mishanec, San Francisco Chronicle, 1 Feb. 2021
There's some evidence that online scammers target younger people, while older adults are more likely to answer the phone, opening the door to telephone scams.
—
Annaliese Griffin, Fortune, 29 July 2022
The Chechens celebrated their victory and let their prisoners telephone their mothers back home in Russia, calling on Moscow to withdraw its troops.
—
New York Times, 29 Mar. 2022
The Taylors' family members have not been able to visit or telephone them.
—
Yuri Kageyama, ajc, 10 Mar. 2022
On the eve of the invasion, Zelensky had tried to telephone Putin to appeal for negotiations, but the Russian leader would not take the call.
—
Robin Wright, The New Yorker, 27 Feb. 2022
He was bound with rope for hours in his basement, but eventually made it to a neighbors house to telephone police after regaining consciousness.
—
Edmund H. Mahony, courant.com, 12 Apr. 2021
Brent Jones, president of the bottler, AffinityLifestyles.com Inc., and a former Nevada state Republican lawmaker, did not immediately respond Wednesday to telephone and email messages seeking comment.
—
NBC News, 25 Mar. 2021
And their parents had to telephone the witch to arrange for her visit.
—
Jennifer Ouellette, Ars Technica, 25 Dec. 2020
See More
Last Updated:
- Updated example sentences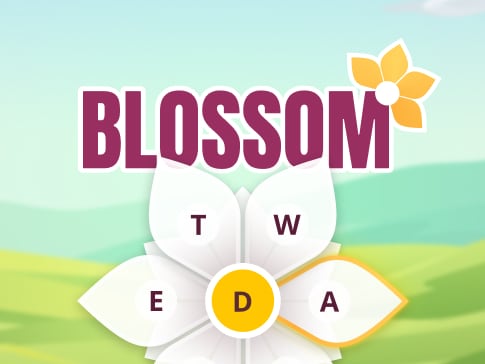 Can you make 12 words with 7 letters?
PLAY