Synonyms of taste
1
: to ascertain the flavor of by taking a little into the mouth
2
: to eat or drink especially in small quantities
3
: to perceive or recognize as if by the sense of taste
4
: to become acquainted with by experience
has tasted the frustration of defeat
1
: to have a specific flavor
2
: to eat or drink a little
3
: to test the flavor of something by taking a small part into the mouth
1
a
: the special sense that perceives and distinguishes the sweet, sour, bitter, salty, or umami quality of a dissolved substance and is mediated by taste buds on the tongue
b
: the objective sweet, sour, bitter, salty, or umami quality of a dissolved substance as perceived by the sense of taste
c
: a sensation obtained from a substance in the mouth that is typically produced by the stimulation of the sense of taste combined with those of touch and smell :

flavor
2
: the distinctive quality of an experience
The way we were treated

left a bad taste in my mouth

[=made me feel disgusted, bitter, etc.]
5
a
: critical judgment, discernment, or appreciation
b
: manner or aesthetic quality indicative of such discernment or appreciation
Example Sentences
Verb
The pie tasted too sweet.
The wine tastes like vinegar.
She said there was garlic in the sauce, but I couldn't really taste it.
Have you ever tasted anything so delicious?
I tasted the tea and put more sugar in it.
She offered to taste the wine.
He tasted the tea to see if it was sweet enough.
This is the first food I've tasted since yesterday.
She talked about the day when she first tasted the joy of flying.
He has tasted the frustration of defeat.
Noun
The wine had a slightly bitter taste.
She likes the taste of apples and cinnamon.
I detected a strong taste of ginger in the sauce.
The illness affected her sense of taste.
See More
Recent Examples on the Web
Verb
Here's some good news: There are some truly delicious low-carb pasta options out there that don't taste like cardboard.
—
Brittany Loggins, Women's Health, 6 Mar. 2023
There, more than a thousand festival-goers are expected to gather and taste more than 40 beers and ciders made by professional female-identifying brewers and 10 from this year's crop of homebrewers.
—
oregonlive, 3 Mar. 2023
My lips still feel hydrated and smooth, while the flavors look and taste the same.
—
Ariana Yaptangco, Glamour, 23 Feb. 2023
Guests can also sit by the fire and taste a flight of the resort's artisan chocolate with their favorite whiskey while enjoying dad jokes.
—
Jordi Lippe-mcgraw, Forbes, 23 Feb. 2023
The pills taste good and most dogs take them readily.
—
Phil Bourjaily, Field & Stream, 13 Feb. 2023
Advances in the technology of emulsification mean these drinks don't taste so strongly of weed— good news for all.
—
Cori Ritchey, Men's Health, 1 Feb. 2023
Amalaki powder is generally safe to eat but can taste bitter.
—
Barbara Bolen, Verywell Health, 31 Jan. 2023
So check the broth or stock's sodium levels before adding to your recipe, be judicious about seasoning (particularly when the liquid will be reduced), and taste your food.
—
Aaron Hutcherson, Washington Post, 27 Jan. 2023
Noun
Flocons de Sel, Megève Nestled in the French Alps, Flocons de Sel offers a taste of the mountains.
—
Mary Squillace, Robb Report, 20 Mar. 2023
An Elite Eight participant last season, Miami still has the taste of a deep tournament run, and the personnel to realize another one.
—
Zach Osterman, The Indianapolis Star, 18 Mar. 2023
Design and Color The design and color of the shed largely boil down to availability and your taste.
—
Kathleen Willcox, Popular Mechanics, 14 Mar. 2023
Yes they got blown out by overall No. 1 seed Alabama in the SEC tournament championship — and that's exactly why they'll be poised to make a run, to get that bad taste out of their mouth.
—
Lindsay Schnell, USA TODAY, 14 Mar. 2023
Others included depression or anxiety, body aches, sleep problems, headaches, joint pain, breathing problems and the loss of taste or smell.
—
Karen Kaplan, Los Angeles Times, 14 Mar. 2023
Key takeaways Neurological issues like loss of taste and smell, difficulty concentrating, memory issues, and brain fog are common among long COVID patients.
—
Erin Prater, Fortune Well, 14 Mar. 2023
Compared to other calcium pills, Citracal Petite are narrower in size and coated for easier swallowing that doesn't leave a chalky taste in your mouth.
—
Casey Seiden, Ms Rdn Cdn Cdces, Verywell Health, 12 Mar. 2023
Fans at JetBlue Park got a taste of it last week when the Red Sox played Puerto Rico in a practice game.
—
Peter Abraham, BostonGlobe.com, 11 Mar. 2023
See More
Last Updated:
- Updated example sentences
---
A Good Old-Fashioned Quiz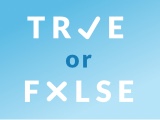 Test your knowledge - and maybe learn something along the way.
TAKE THE QUIZ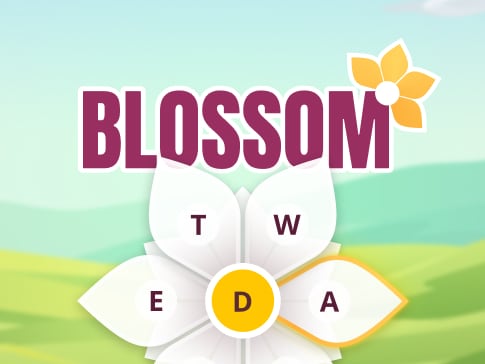 Can you make 12 words with 7 letters?
PLAY