suffered
;
suffering
ˈsə-f(ə-)riŋ
Synonyms of suffer
1
a
: to submit to or be forced to endure
b
: to feel keenly : labor under
3
: to put up with especially as inevitable or unavoidable
4
: to allow especially by reason of indifference
the eagle

suffers

little birds to sing
—
William Shakespeare
1
: to endure death, pain, or distress
2
: to sustain loss or damage
3
: to be subject to disability or handicap
sufferable
ˈsə-f(ə-)rə-bəl
adjective
sufferably
ˈsə-f(ə-)rə-blē
adverb
sufferer
ˈsə-fər-ər
noun
Example Sentences
He died instantly and did not suffer.
He suffered a heart attack and died instantly.
She suffered an injury during the game.
We suffered a great deal during the war.
I hate to see a child suffer.
She suffered through another one of their long visits.
The team suffered a defeat in the play-offs.
Their relationship suffered because of her work.
See More
Recent Examples on the Web
Buying food is hard enough right now, but about 420,000 households across Oregon will suffer another blow as Congress ends a COVID-19 benefit that helped keep food on their tables.
—
oregonlive, 1 Mar. 2023
How many parts of the world where people suffer deplorably right now, does every journo ignore every single day.
—
Ishaan Tharoor, Washington Post, 1 Mar. 2023
If Lady Gaga should suffer any financial loss as a result of the lawsuit, however, McBride and the other defendants might ultimately be responsible for that loss, Hanisee said.
—
Salvador Hernandezstaff Writer, Los Angeles Times, 27 Feb. 2023
This mandate is a brazen example of federal overreach, issued despite several reasons to delay, and surely no one will suffer more than America's smallest ranchers, farmers, and home builder . . .
—
Andrew Stuttaford, National Review, 25 Feb. 2023
Gene & Jean Thibedeau, a married pair of community college professors from New Mexico who wear sensible footwear and suffer from the most extreme case of deja vu this timeline has ever seen.
—
Lauren Huff, EW.com, 25 Feb. 2023
More grunt and a larger battery would quicken our pulse, though the Accord's still-reasonable ask and 3503-pound curb weight—already 56 pounds heavier than before—would surely suffer.
—
Mike Sutton, Car and Driver, 24 Feb. 2023
In this case with the software issue, a corrective action means all software would show up to the plant ready to be installed in the vehicles and would no longer suffer from the same quality issue that originally halted production.
—
Olivia Evans, The Courier-Journal, 23 Feb. 2023
By avoiding feedback and ignoring new information, leaders miss opportunities for improvement and organizations suffer from a lack of innovation and progress.
—
Forbes, 23 Feb. 2023
See More
Last Updated:
- Updated example sentences
hot take or cold shoulder?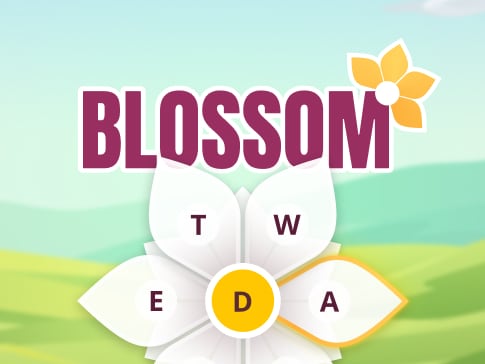 Can you make 12 words with 7 letters?
PLAY