solicited
;
soliciting
;
solicits
Essential Meaning of solicit
1
: to ask for (something, such as money or help) from people, companies, etc.
The center is soliciting donations to help victims of the earthquake.
The company is soliciting bids from various firms.
See More Examples
The organization is soliciting new memberships/subscriptions.
The newspaper's editors want to solicit opinions/comments from readers.
The organization is soliciting for donations.
2
: to ask (a person or group) for money, help, etc.
Special interest groups are soliciting Congress for funds.
3
: to offer to have sex with (someone) in return for money
The prostitutes were arrested for soliciting customers.
Full Definition of solicit
b
: to approach with a request or plea
solicited

Congress for funding
2
: to urge (something, such as one's cause) strongly
3
a
: to entice or lure especially into evil
b
: to proposition (someone) especially as or in the character of a prostitute
4
: to try to obtain by usually urgent requests or pleas
solicited

donations
2
of a prostitute
: to offer to have sexual relations with someone for money
Dog Words Quiz
Which of the following animals has a dog in its etymology?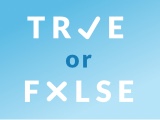 Test your knowledge - and maybe learn something along the way.
TAKE THE QUIZ