: the quality or state of being severe : the condition of being very bad, serious, unpleasant, or harsh
the

severity

of the climate
the

severity

of the punishment
Medication can help shorten the illness and lessen its

severity

.
To make all coastal residents more aware of the

severity

of the cyclone hazard, and to increase faith and trust in evacuation orders, the emergency personnel must educate them about the benefits of taking refuge in public shelters prior to an approaching cyclone.
— Bimal Kanti Paul
A dog, like a human, is prone to two broadly defined types of bone fracture—open and closed. Within each category, breaks of varying

severity

may occur.
— Tom Ewing
Name that Thing: Flower Edition
Name that flower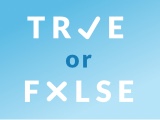 Test your knowledge - and maybe learn something along the way.
TAKE THE QUIZ