Essential Meaning of sanctuary
1
: a place where someone or something is protected or given shelter
wildlife/bird sanctuaries
The house was a sanctuary for runaway teens.
2
: the protection that is provided by a safe place
The refugees

found/sought sanctuary

when they crossed the border.
3
US
: the room inside a church, synagogue, etc., where religious services are held
Full Definition of sanctuary
(Entry 1 of 2)
1
: a consecrated place: such as
a
: the ancient Hebrew temple at Jerusalem or its holy of holies
b
(1)
: the most sacred part of a religious building (such as the part of a Christian church in which the altar is placed)
(2)
: the room in which general worship services are held
(3)
: a place (such as a church or a temple) for worship
2
a
(1)
: a place of refuge and protection
(2)
: a refuge for wildlife where predators are controlled and hunting is illegal
b
: the immunity from law attached to a sanctuary
Definition of sanctuary (Entry 2 of 2)
: relating to or being a locality that provides limited cooperation to federal officials in the enforcement of immigration laws or policies
a

sanctuary

jurisdiction
sanctuary

policies
… the executive order … designed to crack down on so-called "

sanctuary cities

," municipalities that do not comply with Immigration and Customs Enforcement … requests for assistance with identifying and deporting undocumented immigrants.
— Euan McKirdy
Seen & Heard
People are talking about
Difficult Spelling Words Quiz
Which is the correct spelling?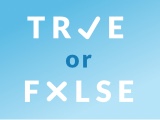 Test your knowledge - and maybe learn something along the way.
TAKE THE QUIZ