Synonyms of root
1
a
: the usually underground part of a seed plant body that originates usually from the hypocotyl, functions as an organ of absorption, aeration, and food storage or as a means of anchorage and support, and differs from a stem especially in lacking nodes, buds, and leaves
b
: any subterranean plant part (such as a true root or a bulb, tuber, rootstock, or other modified stem) especially when fleshy and edible
2
a
: the part of a tooth within the socket
b
: the enlarged basal part of a hair within the skin
c
: the proximal end of a nerve
d
: the part of an organ or physical structure by which it is attached to the body
3
a
: something that is an origin or source (as of a condition or quality)
… the love of money is the

root

of all evil …
—
1 Timothy 6:10 (King James Version)
b
: one or more progenitors of a group of descendants
—
usually used in plural
c
: an underlying support :

basis
d
: the essential core :

heart
—
often used in the phrase at root
e
: close relationship with an environment :

tie
—
usually used in plural
They put down

roots

in a farming community.
4
a
: a quantity taken an indicated number of times as an equal factor
2 is a fourth

root

of 16.
b
: a number that reduces an equation to an identity when it is substituted for one variable
5
b
: the part by which an object is attached to something else
6
: the simple element inferred as the basis from which a word is derived by phonetic change or by extension (such as composition or the addition of an affix or inflectional ending)
7
: the lowest tone of a chord (such as C in a C minor chord) when the tones are arranged in ascending thirds
8
computers
: a level of access to a computer system that allows complete access to files on the system and complete control over the system's functions
—
usually used before another noun
rooted
ˈrü-təd
adjective
rootless
ˈrüt-ləs
adjective
rootlike
ˈrüt-ˌlīk
adjective
see also take root
1
a
: to furnish with or enable to develop roots
b
: to fix or implant by or as if by roots
2
: to remove altogether by or as if by pulling out by the roots
—
usually used with out
1
: to grow roots or take root
2
: to have an origin or base
: to turn over, dig up, or discover and bring to light
—
usually used with out
root

out the cause of the problem
2
: to wish the success of or lend support to someone or something
Example Sentences
Noun
Elm trees have shallow roots.
Pull weeds up by the roots so that they don't grow back.
You can tell that she dyes her hair blonde because her dark roots are showing.
Recent Examples on the Web
Noun
Controlling Callery pears is difficult because their sturdy, extensive root system makes the trees almost impossible to kill with herbicides.
—
Maeghan Dolph, Fox News, 25 Mar. 2023
The root cause of that discrepancy is that the Diamondbacks have a lefty-heavy lineup.
—
Theo Mackie, The Arizona Republic, 24 Mar. 2023
While a myriad of factors contribute to the condition, poor judgment on the part of select injectors is, no doubt, a root cause.
—
Jolene Edgar, Allure, 24 Mar. 2023
Deep planting will spur a larger, more expansive root system than if the transplant was situated at ground level.
—
Megan Hughes, Better Homes & Gardens, 23 Mar. 2023
In addition, their long root systems prevent soil erosion.
—
Holly Haber, Dallas News, 23 Mar. 2023
The INEOS Facility is currently shut down while officials investigate to determine the incident's root cause.
—
Kennedy Sessions, Chron, 23 Mar. 2023
Smart manufacturing helps identify the waste, track the sources, analyze the data, determine the root causes and then eliminate those causes, which in turn eliminates the waste.
—
John Clemons, Forbes, 23 Mar. 2023
As Tim Carney writes in the Washington Examiner, debating the root cause of the problem is secondary to fixing it, and the Texas Department of Health could render the lawsuit moot by clarifying the law for hospitals.
—
John Mccormack, National Review, 22 Mar. 2023
Verb
For the first time, we're made to root against him.
—
Men's Health, 24 Mar. 2023
The aims were to figure out which groups still existed within the department, assess whether existing department policies had been effective in combating them and make recommendations on how to root them out.
—
Richard Wintonstaff Writer, Los Angeles Times, 3 Mar. 2023
The encampment of protesters once numbered about 2,000, but police efforts to root them out have dwindled their numbers to around 200 as of Wednesday.
—
Michael Lee, Fox News, 11 Jan. 2023
This kind of attitude is why many college football fans root against Michigan.
—
Paul Sullivan, Chicago Tribune, 3 Jan. 2023
After three years of traveling through the lowest part of your chart—your fourth house of home, family, and ancestry—you've likely spent a lot of time and energy finding a place to root yourself.
—
Kirah Tabourn, Condé Nast Traveler, 25 Feb. 2023
We are left with an awkward question: for whom, exactly, are we supposed to root?
—
Anthony Lane, The New Yorker, 24 Feb. 2023
Inflation eased for a seventh month straight in January, but interest rates will keep rising as the Fed works harder to root stubbornly high prices out of the economy.
—
Rachel Siegel, Washington Post, 15 Feb. 2023
In my house, Friday is officially Fridge Forage Day, a time to root around the fridge (and pantry) like a truffle-hunting piglet, hoping to unearth a treasure.
—
Shilpa Uskokovic, Bon Appétit, 30 Jan. 2023
See More
Last Updated:
- Updated example sentences
---
A Good Old-Fashioned Quiz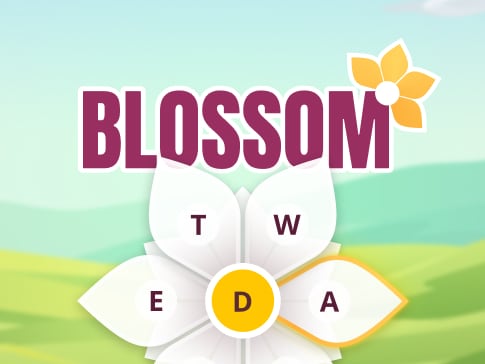 Can you make 12 words with 7 letters?
PLAY