: a usually wild party or celebration
Example Sentences
Verb
reveling all night is not conducive to a productive next day at work
Noun
in Finland, Midsummer Day ushers in a nationwide revel as the Finns celebrate the endless hours of sunlight with bonfires and parties
Recent Examples on the Web
Verb
But the movie seems to revel a little too enthusiastically in its own ugliness.
—
David Fear, Rolling Stone, 9 Dec. 2022
Some corners of the right-wing media universe, represented by the Carlsons of the world, revel in the chaos.
—
Oliver Darcy, CNN, 5 Jan. 2023
When all intention fails, the fox— which never had a human use— will revel in irrelevance, rolling in the uncut grass.
—
Harper's Magazine , 14 Dec. 2022
The controversy that enveloped the Hollywood Foreign Press Association was rarely invoked among the Golden Globe Award winners who came backstage at the Beverly Hilton to revel in their victories.
—
Cynthia Littleton, Variety, 10 Jan. 2023
There's something special about Black people coming together to revel in this heritage, says Kairis Chiaji, 51, of the Loyalty Riderz, a Black trail riding club outside Sacramento.
—
Los Angeles Times, 4 Dec. 2022
The Styles fandom took to social media soapboxes to revel in the news.
—
Charisma Madarang, Rolling Stone, 18 Nov. 2022
But past skeptics be damned, the album has stood the test of time, with many now backpedaling their initial criticisms to revel in her unabashed outbursts of rage and ecstasy and its thematic anchor of tender love and care.
—
Allaire Nuss, EW.com, 7 Nov. 2022
Chicago Bears players had Tuesday off to revel in their 33-14 upset win over the New England Patriots, but coach Matt Eberflus was back at Halas Hall beginning to plan for the Dallas Cowboys on a short week.
—
Colleen Kane, Chicago Tribune, 25 Oct. 2022
Noun
Cut the chocolate revel bars in slices and grab for an on-the-go snack.
—
Bhg Test Kitchen, Better Homes & Gardens, 1 Feb. 2023
These revel bars are an all-time favorite of many on the Better Homes and Gardens staff.
—
Bhg Test Kitchen, Better Homes & Gardens, 23 Aug. 2022
Fans of the game revel in watching tour players launch moon balls that fly forever.
—
Dave Shedloski, WSJ, 16 June 2022
Many highlights along the track revel in the awesome beauty of the Serpentine and Ormiston Gorges and the astonishing immensity of Standley Chasm, seen from the Summit of Mount Sonder.
—
Anabel Dean, CNN, 18 May 2022
The honeymoon phase will be short-lived, so help your loved one revel in it.
—
Kris Frieswick, WSJ, 13 May 2022
Some who have lost a loved one revel in defying convention and remaining joyful.
—
Washington Post, 19 Apr. 2022
The cast revel in this challenge, all working in concert to create the illusion of what isn't there.
—
Nick Romano, EW.com, 14 Apr. 2022
Throughout this in vino veritas revel, every sip of Jack Daniels and every comestible gives the partiers sustenance.
—
Armond White, National Review, 1 Oct. 2021
See More
Last Updated:
- Updated example sentences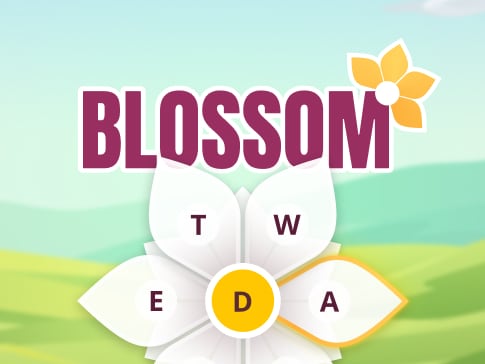 Can you make 12 words with 7 letters?
PLAY