: feeling or showing acceptance that something unwanted or unpleasant will happen or cannot be changed
—
often used with to
He was fifty-seven years old and

resigned

to the fact that the rest of his days would be spent in convenient bachelorhood …
James A. Michener
I am not

resigned

to the shutting away of loving hearts in the cold ground.
Edna St.Vincent Millay
… Mr. Ogata is

resigned

to his life rather than contented.
James Sterngold
resignedly
ri-ˈzī-nəd-lē
adverb
Which of the following best describes an easily irritated person?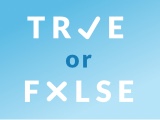 Test your knowledge - and maybe learn something along the way.
TAKE THE QUIZ