re·​mem·​ber
ri-ˈmem-bər
remembered
;
remembering
ri-ˈmem-b(ə-)riŋ
Synonyms of remember
rememberability
ri-ˌmem-b(ə-)rə-ˈbi-lə-tē
noun
rememberable
ri-ˈmem-b(ə-)rə-bəl
adjective
rememberer
ri-ˈmem-bər-ər
noun
Example Sentences
I remember my first day of school like it was yesterday.
Do you remember me? I used to work with you many years ago.
Remember when we went hiking last summer?
I remember telling him not to do it, but he did it anyway.
I remember what that felt like.
As far as I can remember, I've never been late to a meeting.
I couldn't remember how to spell her name.
I can't remember where I put that book.
I remembered that I had left my wallet at home.
What was it that I was going to ask him? I can't remember.
See More
Recent Examples on the Web
The original conference presented midseason minefields even to championship UConn teams — remember, the 2010-11 team went 9-9 in the league.
—
Dom Amore, Hartford Courant, 15 Jan. 2023
Christina Applegate's award show return will be one to remember at Sunday's Critics Choice Awards.
—
Carly Thomas, The Hollywood Reporter, 14 Jan. 2023
Brock Purdy wasn't quite four years old when LeBron James entered the NBA, which means the basketball star has been a sports icon literally since Purdy can remember.
—
Ann Killion, San Francisco Chronicle, 14 Jan. 2023
The cities and school districts of Royal Oak and Berkley will have a joint MLK Day event to honor and remember Dr. King on Monday.
—
Brendel Hightower, Detroit Free Press, 14 Jan. 2023
More from National Geographic: Relive dramatic events of the war through the people who remember it.
—
National Geographic, 13 Jan. 2023
Other stars who have spoken out to remember Presley include Questlove, LeAnn Rimes, Elvis director Baz Luhrmann, Dolly Parton and more.
—
Glenn Rowley, Billboard, 13 Jan. 2023
That's a responsibility on you to silence your phone notifications at baby's bedtime or remember to respond to your night-owl boss the next day.
—
Shira Ovide, Washington Post, 13 Jan. 2023
On Thursday evening, friends and families with young children dressed in warm coats and hats stood in the chill, damp air to remember Ana Walshe and her children.
—
Ivy Scott, BostonGlobe.com, 12 Jan. 2023
See More
Last Updated:
- Updated example sentences
Which of these items is named for a deadly weapon?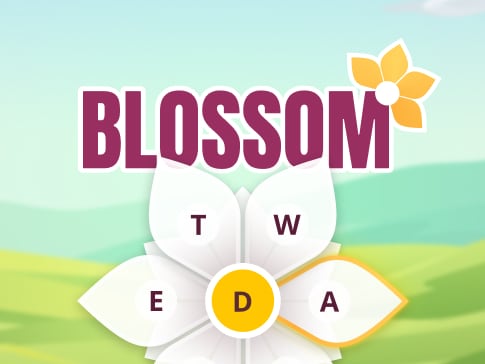 Can you make 12 words with 7 letters?
PLAY