reformed
;
reforming
;
reforms
Definition of reform
(Entry 1 of 4)
1
a
: to put or change into an improved form or condition
b
: to amend or improve by change of form or removal of faults or abuses
2
: to put an end to (an evil) by enforcing or introducing a better method or course of action
3
: to induce or cause to abandon evil ways
reform

a drunkard
4
a
: to subject (hydrocarbons) to cracking
b
: to produce (gasoline, gas, etc.) by cracking
: to become changed for the better
Definition of reform (Entry 2 of 4)
1
: amendment of what is defective, vicious, corrupt, or depraved
2
: removal or correction of errors or of an abuse or a wrong
Definition of reform (Entry 3 of 4)
1
: relating to or favoring reform
All of the great American

reform

movements—from civil rights to child-labor laws—started far from Washington, D.C. In state legislatures and town halls …
— William Greider
2
Reform
: of, relating to, or practicing Reform Judaism
Reform

Jews, by the end of the nineteenth century, had adopted the custom of rising to their feet to pronounce the Shema in unison.
— Jonathan D. Sarna
re-formed
;
re-forming
;
re-forms
Definition of re-form (Entry 4 of 4)
: to take form again
the ice

re-formed

on the lake
Which Word Does Not Belong?
Which of these words does not mean "nonsense"?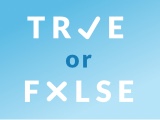 Test your knowledge - and maybe learn something along the way.
TAKE THE QUIZ