re·​cov·​er
ri-ˈkə-vər
recovered
;
recovering
ri-ˈkə-və-riŋ
Synonyms of recover
2
a
: to bring back to normal position or condition
stumbled, then

recovered

himself
3
a
: to make up for
recover

increased costs through higher prices
b
: to gain by legal process
5
: to find or identify again
6
a
: to obtain from an ore, a waste product, or a by-product
b
: to save from loss and restore to usefulness :

reclaim
1
: to regain a normal position or condition (as of health)
2
: to obtain a final legal judgment in one's favor
recoverability
ri-ˌkə-və-rə-ˈbi-lə-tē
noun
recoverable
ri-ˈkə-və-rə-bəl
adjective
recoverer
ri-ˈkə-vər-ər
noun
re-cov·​er
(ˌ)rē-ˈkə-vər
re-covered
;
re-covering
;
re-covers
Example Sentences
Verb (1)
She had a heart attack but is recovering well.
Share prices will be down until the economy recovers.
She recovered consciousness in the hospital.
I slipped, but somehow recovered my balance.
He suffered a stroke and hasn't yet recovered the use of his left arm.
The police recovered his stolen wallet.
The program helps users recover computer files that have been deleted.
See More
Recent Examples on the Web
Verb
Make sure to get enough sleep to allow your brain to recover and regenerate.
—
Anna Tan, Forbes, 14 Feb. 2023
All of these nutrients are necessary for the body to recover and rehydrate.
—
Cori Ritchey, Men's Health, 13 Feb. 2023
The change strengthens the ability to audit plans and recover overpayments.
—
Sheryl Gay Stolberg, New York Times, 12 Feb. 2023
The biggest highlight of the first half occurred when Hurts fumbled early in the second quarter, allowing the Chiefs to recover and run it back for a touchdown to tie the game at 14-14.
—
Jason Hahn, Peoplemag, 12 Feb. 2023
His West Herts hospital trust is working with medical technology firm Masimo on virtual wards that allow heart failure patients to leave hospital earlier and recover at home.
—
Emily Ashton, Bloomberg.com, 12 Feb. 2023
The divers are working to recover and salvage an aircraft lost at sea.
—
Kyle Mizokami, Popular Mechanics, 7 Feb. 2023
McKelvie said Hartford police have a detailed list of what was taken and are looking for the items on the street, but otherwise aren't likely to find the culprits or recover the items.
—
Pam Mcloughlin, Hartford Courant, 5 Feb. 2023
Authorities had to wait for search warrants to be approved to search the building, recover the victims, and gather evidence.
—
Andrea May Sahouri, Detroit Free Press, 4 Feb. 2023
Verb
For an easy update, re-cover your furniture with a new fabric and trim.
—
Rachel Silva, ELLE Decor, 10 Mar. 2023
Add the spinach, re-cover, and cook until the greens are wilted but still bright green, another 2 minutes.
—
Ellie Krieger, Washington Post, 16 Feb. 2023
See More
Last Updated:
- Updated example sentences
---
Challenging Standardized Test Words
Despite the cacophony, the student tried to study.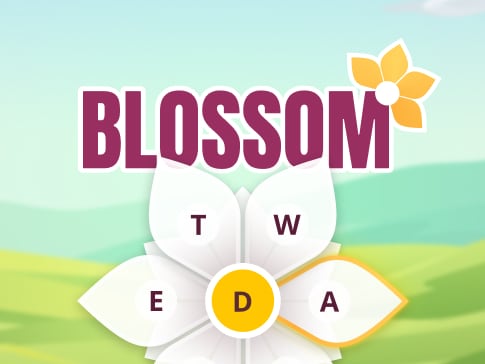 Can you make 12 words with 7 letters?
PLAY