Essential Meaning of reciprocal
—
used to describe a relationship in which two people or groups agree to do something similar for each other, to allow each other to have the same rights, etc.
a reciprocal trade agreement between two countries
a reciprocal exchange of information
The plan will only work if both sides fulfill their reciprocal [=mutual] obligations.
Full Definition of reciprocal
(Entry 1 of 2)
b
: of, constituting, or resulting from paired crosses in which the kind that supplies the male parent of the first cross supplies the female parent of the second cross and vice versa
2
: shared, felt, or shown by both sides
3
: serving to reciprocate : consisting of or functioning as a return in kind
the

reciprocal

devastation of nuclear war
4
a
: mutually corresponding
agreed to extend

reciprocal

privileges to each other's citizens
b
: marked by or based on reciprocity
reciprocal

trade agreements
Definition of reciprocal (Entry 2 of 2)
1
: something in a reciprocal relationship to another
2
: either of a pair of numbers (such as ²/₃ and ³/₂ or 9 and ¹/₉) whose product is one
broadly
:
multiplicative inverse
Dog Words Quiz
Which of the following animals has a dog in its etymology?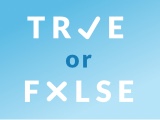 Test your knowledge - and maybe learn something along the way.
TAKE THE QUIZ