2
a
(1)
: the power of comprehending, inferring, or thinking especially in orderly rational ways :

intelligence
(2)
: proper exercise of the mind
b
: the sum of the intellectual powers
reasoned
;
reasoning
ˈrēz-niŋ
Example Sentences
Noun
I gave a reason for my absence.
Is there a reason for your strange behavior?
There is a reason why they don't want to come.
I can't give you the report for the simple reason that it isn't yet finished.
She explained her reasons for deciding to change jobs.
He wanted to know the reason for their decision.
Give me one good reason why I should believe you.
For obvious reasons, we can't do that yet.
For reasons of space, some of the charts and graphs have been omitted from the article.
She resigned for personal reasons.
Verb
He lost the ability to reason.
He reasoned that both statements couldn't be true.
She reasoned that something must be wrong.
See More
Recent Examples on the Web
Noun
Speeding was the reason for 13.3% of unrestrained drivers being involved in crashes.
Chandra Fleming, Detroit Free Press, 1 Dec. 2022
These declines due to the fungus are the main reason USFWS moved the species to the endangered list.
Karl Schneider, The Indianapolis Star, 1 Dec. 2022
There is little reason to think anything substantial will be implemented, though.
Kevin Baxter, Los Angeles Times, 1 Dec. 2022
There is also, according to someone who has been in it, a suite at Al Bayt that, for some reason, boasts a retractable bed and a bathroom equipped with a shower.
Christina Goldbaum, New York Times, 30 Nov. 2022
For some reason, the Windows 11 22H2 update can trigger additional debugging software processes while gaming, which can result in a performance drop, including stuttering.
Michael Kan, PCMAG, 30 Nov. 2022
Instead of falling into the hole, though, it is expelled for some reason, and becomes accelerated outward, close to the speed of light.
Joshua Hawkins, BGR, 30 Nov. 2022
That's right—for some reason, her family invited her ex to Christmas.
Amy Mackelden, ELLE, 23 Nov. 2022
Those all get fans engaged, but for some reason have been eliminated.
Andy Larsen, The Salt Lake Tribune, 23 Nov. 2022
Verb
Both sides of the ball gave us as fans reason to feel confident in our team and where their general direction is headed.
The Enquirer, 27 Oct. 2022
In 1918 and once again during the Covid-19 pandemic, the urgencies of creature conveniences for harried lives and hurried people were too strong to reason with.
Kent Sepkowitz, CNN, 17 Oct. 2022
Newman said the group tried to reason with Abraham and management.
Jasmine Hilton, Washington Post, 30 Sep. 2022
Lenders reason that companies with healthy ESG scores have better governance and risk management processes, and therefore represent a lower lending risk.
Sanda Ojiambo, Fortune, 18 Oct. 2022
Economists would reason that, given the chance to reduce costs and thus raise self-interest, such users would take advantage of the opportunity to reduce consumption accordingly.
Ian Bogost, The Atlantic, 26 Sep. 2022
If your body's in check, our brain seems to reason, better to stress about the project that's overdue or the conflict with your friend than sit around feeling like everything's fine.
Gloria Liu, The Atlantic, 23 Sep. 2022
Sopova, who is now studying anthropology at Princeton, tried to reason with some of them, including her grandmother.
BostonGlobe.com, 17 Sep. 2022
Communist Infiltration, resulting in the chronic inability to reason by the general populace.
Anchorage Daily News, 5 Aug. 2022
See More
Last Updated:
- Updated example sentences
---
The Great British Vocabulary Quiz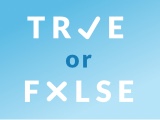 Test your knowledge - and maybe learn something along the way.
TAKE THE QUIZ