Essential Meaning of quite
1
: to a very noticeable degree or extent :

very
2
—
used to make a statement more forceful
I quite liked/enjoyed the music.
"We're sorry for the trouble." "That's

quite all right

."
The work has value in itself,

quite apart from

the good effects it produces.
I haven't seen her for

quite some time

. [=a long period of time]
I decided I had heard

quite enough

.
It was

quite something

[=a major event] for a small-town boy to be interviewed for the national news.
—
often used with a, an, or the before a noun
She is quite a beauty. [=she's very beautiful]
The news was quite a shock. [=the news was very shocking]
My promotion was quite a surprise.
We had quite a lot of food at the dinner party.
It was quite an eventful week.
We were in line for quite a while.
She has made quite a career for herself. [=she has had a very successful career]
The award is quite an honor. [=is a very impressive honor]
3
: completely or entirely
"Are you quite finished?" "Not quite."
We quite agree.
See More Examples
I am quite capable of doing it myself, thank you.
They assured me that I was quite mistaken.
Something wasn't quite right.
We hadn't quite made up our minds.
She's quite right, you know.
I quite forgot your birthday.
2
: to an extreme :

positively
quite

sure
—
often used as an intensifier with a
quite

a swell guy
quite

a beauty
3
: to a considerable extent :

rather
quite

near
Seen & Heard
People are talking about
Dog Words Quiz
Which of the following animals has a dog in its etymology?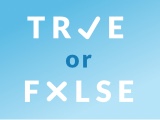 Test your knowledge - and maybe learn something along the way.
TAKE THE QUIZ