prot·​es·​tant
ˈprä-tə-stənt
prə-ˈte-
1
a
: any of a group of German princes and cities presenting a defense of freedom of conscience against an edict of the Diet of Speyer in 1529 intended to suppress the Lutheran movement
b
: a member of any of several church denominations denying the universal authority of the Pope and affirming the Reformation principles of justification by faith alone, the priesthood of all believers, and the primacy of the Bible as the only source of revealed truth
broadly
: a Christian not of a Catholic or Eastern church
Example Sentences
Recent Examples on the Web
Noun
When Baroness Scotland entered the legal profession - which at the time was 93% male, white and protestant - the odds were already heavily stacked against her.
Mandeep Rai, Forbes, 21 June 2022
Fundamentalist protestants, a powerful political force in South Korea, are particularly distrustful of fringe Christian sects -- especially Shincheonji, which has been accused of poaching members of other churches.
Joshua Berlinger, CNN, 6 Mar. 2020
About a quarter of all American adults identify as evangelical protestants, according to a 2014 poll by the Pew Research Center.
BostonGlobe.com, 29 Dec. 2019
On July 24, the protestants testified about their concerns before an administrative judge in Oakland.
Esther Mobley, SFChronicle.com, 5 Aug. 2019
Anand, Schenker and the other protestants did not respond to requests for comment.
Esther Mobley, SFChronicle.com, 5 Aug. 2019
As a protestant who overthrew a Catholic, William III has become a hero to Northern Ireland's 20th century unionists, a political constituency that wished to remain a part of the U.K., rather than join the rest of Catholic Ireland.
Chloe Foussianes, Town & Country, 22 Feb. 2019
In David Ireland's play, directed by Vicky Featherstone, Eric, a protestant and lifelong Orangeman, gets a nasty surprise: His baby granddaughter looks like I.R.A. bigwig Gerry Adams.
Alexis Soloski, New York Times, 21 June 2018
This comes as the Presbyterians, like other mainline protestants churches, have faced rapidly declining memberships and an identity crisis that has allowed the more radical elements within the church to hijack the movement, observers say.
Sean Savage, Jewish Journal, 26 June 2018
Adjective
Bishop Azad said both were clergy of the Diocese of Peshawar in the Church of Pakistan, which is a union of protestant churches including the Methodists and the Anglicans.
Reuters, CNN, 30 Jan. 2022
Born in Paris on Dec. 3, 1930, Jean-Luc Godard was the son of protestant parents who lived between France and Switzerland, moving permanently to the latter in 1933.
Jordan Mintzer, The Hollywood Reporter, 13 Sep. 2022
But even as modern shopping culture was born at the end of the 19th century, the protestant value of thriftiness persisted.
Amanda Mull, The Atlantic, 3 Aug. 2022
The church also voted Tuesday, during its national meeting in Anaheim, to support a new task force to oversee additional changes within the protestant church, following a report that showed leaders routinely mishandled abuse cases.
Lawrence Richard, Fox News, 15 June 2022
Brown was born into a family of protestant clergy in 1945 in central Iowa.
James E. Causey, Journal Sentinel, 7 June 2022
Southern Baptists are the country's largest protestant denomination.
Leada Gore | Lgore@al.com, al, 23 May 2022
Some 40% of Americans now identify as protestant, compared with 43% in 2019 and 52% in 2007.
Ian Lovett, WSJ, 14 Dec. 2021
Horace Mann's vision was a structured, uniform system of education that muted all diversity of culture and thought into one, homogeneous (and protestant) world view.
Jeanne Allen, Forbes, 23 Oct. 2021
See More
---
Challenging Words You Should Know
Often used to describe "the march of time," what does inexorable mean?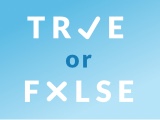 Test your knowledge - and maybe learn something along the way.
TAKE THE QUIZ