Synonyms of principal
Principle
vs.
Principal
: Usage Guide
Evidence of confusion between principle and principal can be found even in publications overseen by professional editors. To keep these words straight, remember that principle functions only as a noun, and in its most common uses refers to a basic rule or law, as in
If you are looking for an adjective form of this word, you must use principled, as in
taking a

principled

stand.
Principal functions as both a noun and an adjective. The noun has various meanings referring to someone with controlling authority
the ballet's two

principals
, but also has meanings relating to finance, law, and architecture. As an adjective, principal typically means "most important," as in
1
a
: a chief or head man or woman
b
: the chief executive officer of an educational institution
c
: one who engages another to act as an agent subject to general control and instruction
specifically
: the person from whom an agent's authority derives
d
: the chief or an actual participant in a crime
e
: the person primarily or ultimately liable on a legal obligation
f
: a leading performer :

star
2
b
: the construction that gives shape and strength to a roof and is usually one of several trusses
broadly
: the most important member of a piece of framing
Example Sentences
Adjective
If any suspect that Griswold was exaggerating, they should reflect on the fact that the

principal

Supreme Court case justifying the invocation of the national security privilege was based on a governmental lie.
—
Garry Wills, New York Review of Books,

12 Feb. 2009
Following the agreement, the four

principal

tobacco companies—Philip Morris, R. J. Reynolds, Brown & Williamson, and Lorillard—raised their prices more than 45 cents per pack. The costs of the settlement, as predicted, were passed on to consumers.
—
Allan M. Brandt, The Cigarette Century,

2007
Their

principal

industry was the manufacture, in a long, low, mostly-wooden, two-story factory, of cold cream.
—
Frederick Busch, Too Late American Boyhood Blues,

1984
Vegetables are the principal ingredients in this soup.
She is the principal cellist of the orchestra.
Noun
the new high school principal
One of the principals in the assassination plot has been arrested.
See More
Recent Examples on the Web
Adjective
The team's principal owner, John Ingram, has family ancestry in Wisconsin.
—
Jr Radcliffe, Journal Sentinel, 2 Mar. 2023
Christopher Martin, the orchestra's principal trumpet, who helped lead the search for a music director, embraced him.
—
Javier C. Hernández, New York Times, 21 Feb. 2023
The club last entered the season with a payroll in the top half of MLB clubs in 2004, Kendrick's first season as principal owner and managing general partner.
—
The Arizona Republic, 20 Feb. 2023
Regardless of what the orchestra plays, Muñoz consistently holds his musicians to a high standard, associate principal trumpet player Ben Nguyen said.
—
Jose R. Gonzalez, AZCentral.com, 4 Dec. 2022
Anthony played in the famed Canadian Brass from 2000 to 2003, and joined the DSO in 2004, becoming its principal trumpet a few years later.
—
Dallas News, 13 Oct. 2022
As managing principal owner of the Washington Nationals, Lerner helped resurrect a franchise that, in its final years as the Montreal Expos, had bedeviled Major League Baseball with poor results on the field and in public support.
—
Laurence Arnold, Bloomberg.com, 13 Feb. 2023
His wife, as well as his children and their spouses, are all principal owners of the Nationals.
—
Richard Goldstein, New York Times, 13 Feb. 2023
The Celtics and Red Sox — whose principal owner, John W. Henry, owns The Boston Globe — weren't the only with ties to professional sports to give to Healey.
—
Matt Stout, BostonGlobe.com, 6 Feb. 2023
Noun
Panelists include former mayor and CEO of Economic Mobility Pathways Kim Janey, waterfront expert Vivien Li, associate principal of urban design at CBT Architects Devanshi Purohit, and president of the Boston branch of NAACP Tanisha M. Sullivan.
—
Abigail Lee, BostonGlobe.com, 5 Mar. 2023
The principal of his school asked him to sing the national anthem on the intercom for the school one day and posted the video online with his mother's permission.
—
Ana Rocío Álvarez Bríñez, The Courier-Journal, 3 Mar. 2023
School safety concerns came up during a Monday oversight hearing of the city's education agencies, where Patrice Billups, principal of KIPP D.C.
—
Michael Brice-saddler, Washington Post, 2 Mar. 2023
Byron Sigcho-Lopez faced a tough head-to-head challenge from Aida Flores, an assistant principal at Darwin Elementary School who also ran in 2019.
—
John Byrne, Chicago Tribune, 28 Feb. 2023
Muhammad Afzal Raza, the principal of the local high school, says that many residents cannot even provide their children with pens and paper.
—
Hasan Ali, The Christian Science Monitor, 23 Feb. 2023
At the end, a resiliency champion is awarded with a gift card to Starbucks and lunch with the principal of their school.
—
Zenger News, Forbes, 21 Feb. 2023
In December, Christopher Christensen, the principal of Newland Elementary School in Huntington Beach, was found dead after reportedly jumping from the same Mickey & Friends parking structure.
—
Michael Finnegan, Los Angeles Times, 20 Feb. 2023
Jerone Wiggins, principal at Hayes K-8, has seen it all.
—
Kyra Miles, al, 8 Feb. 2023
See More
Last Updated:
- Updated example sentences
---
Challenging Standardized Test Words, Vol. 2
The business's new computer system proved not to be a panacea.

Hear a word and type it out. How many can you get right?
TAKE THE QUIZ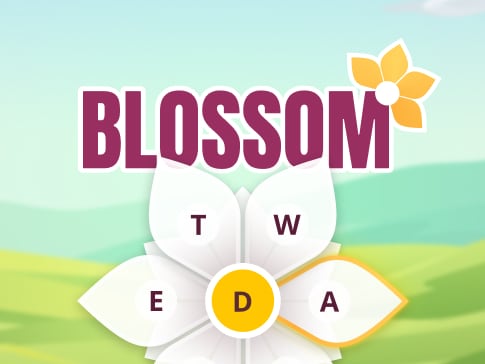 Can you make 12 words with 7 letters?
PLAY