Synonyms of pretty
prettily
ˈpri-tə-lē
adverb
prettyish
ˈpri-tē-ish
adjective
Using
Pretty
as an Adverb: Usage Guide
Some handbooks complain that pretty is overworked and recommend the selection of a more specific word or advise that pretty should be restricted to informal or colloquial contexts. Pretty is used to tone down a statement and is in wide use across the whole spectrum of English. It is common in informal speech and writing but is neither rare nor wrong in serious discourse
he may, if he be pretty well off or clever, qualify himself as a doctor
—
G. B. Shaw
a return to those traditions of American foreign policy which worked pretty well for over a century
—
H. S. Commager
the arguments for buying expensive books have to be pretty cogent
—
The Times Literary Supplement (London)
2
: a pretty person or thing
: to make pretty
—
usually used with up
curtains to

pretty

up the room
Example Sentences
Adjective
This white shape stood apart by the hedge alone. From her position he knew it to be the

pretty

maiden with whom he had not danced. Trifling as the matter was, he yet instinctively felt that she was hurt by his oversight.
—
Thomas Hardy, Tess of the D'Urbervilles,

1891
Darcy, on the contrary, had seen a collection of people in whom there was little beauty and no fashion, for none of whom he had felt the smallest interest, and from none received either attention or pleasure. Miss Bennet he acknowledged to be

pretty

, but she smiled too much.
—
Jane Austen, Pride and Prejudice,

1813
He made a pretty profit selling his antique car.
She received a pretty sum of money.
Adverb
By taunting the police, beating drums and throwing rocks, the rioters make it

pretty

clear that they want not a rational debate but the world's attention …
—
Fareed Zakaria, Newsweek,

30 Apr. 2001
… I could

pretty

much go wherever I felt a story led …
—
Roy Blount, Jr., New York Times Book Review,

9 Mar. 1986
… regards most of us as

pretty

irrevocably plunged in illusion.
—
Iris Murdoch, The Fire and the Sun,

1977
The reflected radiance served to show,

pretty

distinctly, the aspect and arrangement of the room which Hepzibah entered, after descending the stairs.
—
Nathaniel Hawthorne, The House of Seven Gables,

1851
"Did you put the keys on the table?" "I'm pretty sure I did."
The teams are pretty equally matched.
The work is pretty hard.
I have to leave pretty soon.
The movie was pretty good but not great.
They've accomplished some pretty amazing things.
She was driving pretty fast.
Verb
She prettied the cake with icing, sprinkles, and nuts.
See More
Recent Examples on the Web
Adjective
The cross-back straps add subtle but pretty detail, and the longline design extends the bra band for added coverage.
—
Ellen Mcalpine, Women's Health, 16 Mar. 2023
Take me down to the Taylor Swift City where the grass is green and the Swifties are pretty?
—
Tomás Mier, Rolling Stone, 13 Mar. 2023
The resulting stitching is utilitarian rather than pretty or decorative: These aren't quilts.
—
Briana Miller | , oregonlive, 10 Mar. 2023
Consider peppery nasturtiums, delicious as well as pretty and so particularly nice.
—
Aleksandra Crapanzano, WSJ, 8 Mar. 2023
If the warmer temps weren't enough of an indication that spring is right around the corner, Hailey Bieber's pretty-in-pink siren eye look is here to reassure us that April showers and May flowers are on the horizon.
—
Lisa Desantis, Glamour, 7 Mar. 2023
Hanging in Russell's home studio about a week before the exhibition, the 7-foot-tall paintings are both hauntingly pretty and grotesque, given the history and their enormity.
—
Deborah Vankinstaff Writer, Los Angeles Times, 3 Mar. 2023
German Chocolate Egg Truffles Set of 2 Now 50% Off $20 at Williams Sonoma These are (almost) too pretty to eat.
—
Lauren Hubbard, Town & Country, 1 Mar. 2023
The bin has a carrying handle and comes in basic white or pretty pastel shades such as green or pink for a splash of color.
—
Arricca Sansone, Treehugger, 27 Feb. 2023
Adverb
The gorgeous color and variegation of a plant like alocasia silver dragon (below) make for a great focal point—because who wouldn't want to gaze lovingly at a plant so pretty?
—
Melissa Breyer, Treehugger, 22 Mar. 2023
Levity The Cirque Swivel Chair $749 at levityhome.com New moms will be spending most of their time in a cozy chair, which makes the chair selection a pretty important part of the selection process.
—
Cristina Montemayor, Men's Health, 22 Mar. 2023
The auction runs through March 28, with bidding already approaching $100K. In 1998, Subaru turned 40 and gave itself pretty much the best birthday present ever.
—
Brendan Mcaleer, Car and Driver, 22 Mar. 2023
Charity also an older sister, Amiyaka, who keeps a pretty low profile.
—
Korin Miller, Women's Health, 22 Mar. 2023
Take a few notes from Lory Bernstein's Easter table display by pairing pretty pink blossoms with contrasting teal dinnerware for a look that is brimming with charm. 6 Mix and Match How many flowers is too many?
—
Sofia Quintero, ELLE Decor, 22 Mar. 2023
While a few of these treats are pretty elaborate, others can be whipped up in a breeze or, better yet, require no baking at all.
—
Taylor Worden, Good Housekeeping, 22 Mar. 2023
Her makeup was also pretty in pink, with light shimmering eyeshadow and a pinky-nude lip.
—
Briannah Rivera, Seventeen, 22 Mar. 2023
Their relationship is pretty volatile at the moment.
—
Alyssa Bailey, ELLE, 22 Mar. 2023
Noun
Sustainable and oh-so-pretty, this skirt was made to accentuate curves.
—
Dobrina Zhekova, Travel + Leisure, 13 Mar. 2023
Stretched along a river in the heart of the Netherlands, the town of Wageningen is not postcard-pretty.
—
Marta Zaraska, Discover Magazine, 13 Mar. 2019
This drive along the northern New England coast takes just over three hours, but is filled with charm: think endless beaches, fishing harbors, artist colonies, and postcard-pretty villages clinging to the edge of the water.
—
Mark Ellwood, Condé Nast Traveler, 22 June 2020
Most people seem to agree — the bartenders have a habit of making the drinks in a pretty row at the bar, in the style of the Irish coffee pros at Buena Vista Cafe.
—
Soleil Ho, SFChronicle.com, 29 Aug. 2019
That was 2013 and the beginning of the time when models who weren't cookie-cutter-pretty were getting booked.
—
Amanda Fitzsimons, Glamour, 1 June 2018
For my mom, who still keeps her recipes on index cards, this beyond-pretty box.
—
Meredith Rollins, Redbook, 1 Dec. 2013
Pretty late in the game for a free agent to be looking for a new ride.
—
Jim Ayello, Indianapolis Star, 14 July 2017
Wick's Pizza, 12717 Shelbyville Road, 7 p.m. Tuesday, July 18 (Prism Petals); 975 Baxter Ave., 7 p.m. Wednesday, July 19 (Pretty Plumes).
—
The Courier-Journal, 12 July 2017
Verb
Like other quarantine micro-trends—sourdough starters, for one—the drink grew popular online for being both easy to make and pretty to photograph.
—
Shirley Li, The Atlantic, 29 Apr. 2020
In other words, despite the gaping asymmetries of information between the industry and the public, brokerages still shell out big-time to pretty up their BrokerCheck reputations.
—
Gwynn Guilford, Quartz, 3 Mar. 2020
While all real estate is local, as the saying goes, the one constant is that February is the month when the spring market looms and sellers nationwide begin prettying their properties and readying them to list.
—
Katy Mclaughlin, WSJ, 20 Feb. 2020
Whoa whoa whoa whoa whoa—what kind of animal spends all their waking hours prettying up their vehicle and then stores it in the air?
—
Popular Science, 9 Sep. 2019
The backdrop of drab civic office buildings is being prettied up with dozens of massive murals from some of the city's resident artists.
—
Gregory Thomas, SFChronicle.com, 22 Aug. 2019
The use of filters can help signal a benign post: People don't tend to pretty up their victimizing.
—
Katy Steinmetz, Time, 8 July 2019
The Ugly Other games that are not as beautiful Verdict: Lots of stuff to do and pretty things to look at, but few fresh ideas.
—
Daniel Starkey, Ars Technica, 4 Oct. 2018
One of the ideas envisioned by Vivo is to take in a full body scan of a person and then feed that information to a beautification AI that would more intelligently and proportionately pretty you up.
—
Vlad Savov, The Verge, 27 June 2018
See More
Last Updated:
- Updated example sentences
---
Challenging Standardized Test Words, Vol. 2
The business's new computer system proved not to be a panacea.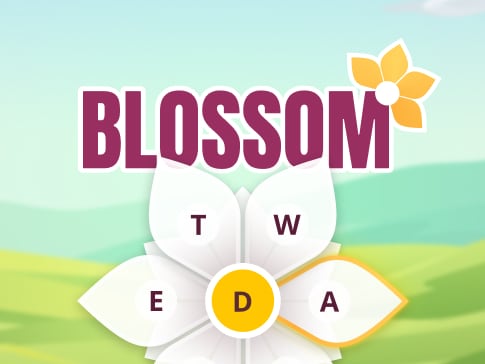 Can you make 12 words with 7 letters?
PLAY