pos·​ses·​sive
pə-ˈze-siv
1
: of, relating to, or constituting a word, a word group, or a grammatical case that denotes ownership or a relation analogous to ownership
Example Sentences
Adjective
If you marry him, he is only going to become even more jealous and possessive than he is now.
The possessive form of "dog" is "dog's."
"His" and "her" are possessive pronouns.
Noun
"Your" and "yours" are possessives.
The possessive of "it" is "its."
Recent Examples on the Web
Adjective
Serious bonding is on the agenda for many reasons this week, including Venus' tour of possessive Scorpio.
The Astrotwins, ELLE, 13 Nov. 2022
This weirdly possessive remark was not widely noted by the mob Taylor had summoned up—perhaps it was politely ignored.
WIRED, 22 Oct. 2022
Without a doubt, turnovers are the Achilles Heel for a UAB offense built as a possessive unit, employing the nation's leader in yards per game (162.5), DeWayne McBride, to power a top-10 rushing attack.
Evan Dudley, al, 22 Oct. 2022
Or will the nation that first arrives at AGI be possessive of it, becoming drunk with abject power and going power mad?
Lance Eliot, Forbes, 15 Aug. 2022
Roth's German-speaking mother, from a family of merchants, was tough, hardworking, and possessive.
Hermione Lee, The New York Review of Books, 21 Sep. 2022
However, determining who gets credit could be a challenge when the individualistic Aries Moon squares possessive Pluto.
Chicago Tribune, 16 Aug. 2022
Would secretive, possessive owners willingly give up their precious companion birds to a conservation program?
Grrlscientist, Forbes, 15 June 2022
Needless to say, that new attachment threatens the increasingly possessive, creepy Robert.
Dennis Harvey, Variety, 15 June 2022
Noun
Tyler Perry is the type of filmmaker whose name can appear as a possessive in front of a movie's title.
Mia Galuppo, The Hollywood Reporter, 9 Sep. 2022
The possessive in the title of Zack Snyder's Justice League says it all.
K. Austin Collins, Rolling Stone, 15 Mar. 2021
That titular possessive really is doing a lot of work.
K. Austin Collins, Rolling Stone, 15 Mar. 2021
Devon and Birmingham unilaterally disposed of the possessive in in all street and road signs in 2009, though the Devon council backtracked shortly after.
Roslyn Petelin, Quartz, 10 Dec. 2019
Wisconsin linebacker Chris Orr stood on the field at Camp Randall Stadium on Saturday — the spot where Minnesota beat the Badgers 37-15 last November — and attached a possessive to a coveted item.
Andy Greder, Twin Cities, 24 Nov. 2019
But with great power comes great responsibility: 8 breeds workaholics, and on a bad day, can become excessively controlling and possessive.
Aliza Kelly Faragher, Allure, 16 July 2018
Luckily, Salander is a more compelling, surprising, and complex character than Blomkvist, in his possessive and protective desire, can see.
Alice Bolin, Longreads, 26 June 2018
Tully is endlessly open and nurturing without seeming possessive, helpful without seeming controlling.
David Sims, The Atlantic, 4 May 2018
See More
Last Updated:
- Updated example sentences
---
The Great British Vocabulary Quiz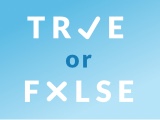 Test your knowledge - and maybe learn something along the way.
TAKE THE QUIZ