Essential Meaning of perennial
1
of a plant
: living for several years or for many years : having a life cycle that is more than two years long
a perennial plant
This variety of oregano is perennial.
2
: existing or continuing in the same way for a long time
Hot dogs are a perennial favorite at barbecues. [=people always like to eat hot dogs at barbecues]
3
: happening again and again
Flooding is a perennial problem for people living by the river.
Full Definition of perennial
1
: present at all seasons of the year
2
: persisting for several years usually with new herbaceous growth from a perennating part
perennial

asters
c
: regularly repeated or renewed :

recurrent
death is a

perennial

literary theme
Difficult Spelling Words Quiz
Which is the correct spelling?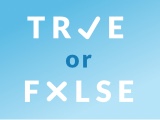 Test your knowledge - and maybe learn something along the way.
TAKE THE QUIZ