paid
ˈpād
also in sense 7
payed
;
paying
Synonyms of pay
1
a
: to make due return to for services rendered or property delivered
paid the pizza deliverer
b
: to engage for money :

hire
You couldn't

pay

me to do that.
paid a teenager to mow his lawn
2
a
: to give in return for goods or service
b
: to discharge indebtedness for :

settle
c
: to make a disposal or transfer of (money)
paid a few dollars weekly into a savings account
4
b
: to requite according to what is deserved
5
: to give, offer, or make freely or as fitting
6
a
: to return value or profit to
b
: to bring in as a return
an investment

paying

five percent
7
: to slacken (something, such as a rope) and allow to run out
—
used with out
paid out the rope as it jerked taut
1
: to discharge a debt or obligation
I'll

pay

when I have the money.
2
: to be worth the expense or effort
3
: to suffer the consequences of an act
He paid for his crime.
2
a
: the act or fact of paying or being paid
b
: the status of being paid by an employer :

employ
3
: a person viewed with respect to reliability or promptness in paying debts or bills
4
a
: ore or a natural deposit that yields metal and especially gold in profitable amounts
b
: an oil-yielding stratum or zone
1
: containing or leading to something precious or valuable
2
: equipped with a coin slot for receiving a fee for use
: to coat with a waterproof composition
Example Sentences
Noun
He has been suspended without pay pending the results of the investigation.
Each pay period begins on the first of the month.
Workers received a $4,000 pay increase.
I took a significant pay cut when I took this job, but I think it was worth it.
Recent Examples on the Web
Verb
Suddenly regular bank accounts — that pay very little, if any, interest — became much less attractive than other investments offering higher returns.
—
Abha Bhattarai, Washington Post, 24 Mar. 2023
The Cherokee Golf Course agreement says Wilson will pay 48% of gross revenue and 35% of food and beverage sale revenue to Metro Government, while those percentages for Fowler at Sun Valley are 50% of gross revenue and 35% of food and beverage sales.
—
Billy Kobin, The Courier-Journal, 24 Mar. 2023
To pay for its new debt, the airline sold profitable international routes and airline gates.
—
Sam Blum, Popular Mechanics, 24 Mar. 2023
If Norfolk Southern does not comply, the company will be ordered to pay triple the cost.
—
Nadine El-bawab, ABC News, 24 Mar. 2023
In a lawsuit filed in Superior Court in January, State Towing Service, Inc. says Providence wouldn't pay its invoices, then awarded lucrative towing work to another company — illegally.
—
Brian Amaral, BostonGlobe.com, 23 Mar. 2023
The price drivers pay at the pump has been steadily decreasing over the past week, according to AAA data, dropping from a national average of more than $3.46 a week ago to $3.44—nearly 80 cents lower than the national average this time last year.
—
Brian Bushard, Forbes, 23 Mar. 2023
Taxes on current workers pay for the benefits of retirees, and as people live longer — and more baby boomers retire — the system would otherwise eventually go bankrupt, though the threat is not immediate.
—
Dalal Mawad, CNN, 23 Mar. 2023
The top 1% of earners pay nearly 50% of the state income taxes.
—
George Skelton, Los Angeles Times, 23 Mar. 2023
Noun
The combined group met in Berlin last week to demand from the two platforms higher pay, more psychological support, and the ability to unionize and organize.
—
Vittoria Elliott, WIRED, 13 Mar. 2023
April 1 is the date that post-production editors at SNL, represented by the Motion Picture Editors Guild (IATSE Local 700), have threatened a potential strike over pay and benefits.
—
Ashley Iasimone, Billboard, 12 Mar. 2023
About a half-million workers — from teachers to bus drivers to airport staff — walked off the job in Britain last month during disputes over pay and working conditions.
—
Bryan Pietsch, Washington Post, 12 Mar. 2023
The labor movement fought for better pay and safer working conditions and supported antipoverty policies.
—
Matthew Desmond, New York Times, 9 Mar. 2023
According to Dulberg, workers have seen offers of one month of pay and COBRA medical coverage for every year of service for up to a year.
—
Richard Lawler, The Verge, 9 Mar. 2023
Many small businesses successfully compete with the pay and benefits that larger companies can offer by providing a better work/life balance.
—
Rhett Buttle, Forbes, 9 Mar. 2023
The staff members are demanding higher pay, maintained health benefits and collective bargaining rights.
—
Christi Carras, Los Angeles Times, 9 Mar. 2023
The legislation also calls for a new minimum starting salary of $50,000 a year for teachers, which would rank Arkansas among the highest in the country for minimum teacher pay.
—
Neal Earley, Arkansas Online, 8 Mar. 2023
Adjective
According to the American Diabetes Association, 22 states and Washington D.C. have imposed insulin co-pay caps ranging from $25 to $100 for 30-day supplies, which some would like to expand nationwide.
—
Benjamin Ryan, New York Times, 18 Jan. 2023
In August, the HIV+Hepatitis Policy Institute, the Diabetes Leadership Council, and the Diabetes Patient Advocacy Coalition filed a lawsuit challenging the federal rule that allows co-pay accumulators.
—
Katie Wedell, USA TODAY, 1 Nov. 2022
The hope is that CNN+ will serve as a gateway to a post-pay TV world, connecting the brand's familiar red and white letters to a generation of viewers who are growing up without cable.
—
Stephen Battaglio Staff Writer, Los Angeles Times, 2 Mar. 2022
The drug is so expensive at the wholesale level that private insurers place it in the highest co-pay categories; some won't allow doctors to prescribe it without their prior approval, further narrowing patients' access.
—
Michael Hiltzik, Los Angeles Times, 10 Feb. 2022
More than 775 people have already signed up for the company's pre-pay membership, Precompose.
—
Eileen Finan, PEOPLE.com, 17 June 2021
Or an expansion of co-pay coupons to Medicare, where they're now banned?
—
Andrew Stuttaford, National Review, 16 Oct. 2020
See More
Last Updated:
- Updated example sentences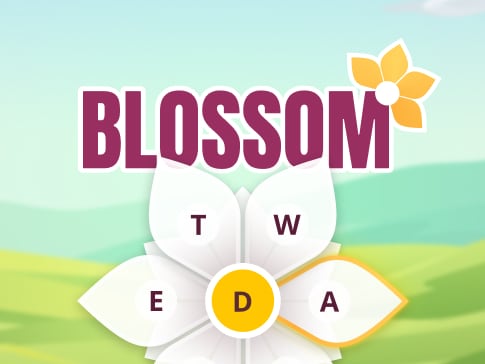 Can you make 12 words with 7 letters?
PLAY