Synonyms of pause
Example Sentences
Noun
There was a brief pause in the conversation.
After a pause the teacher continued the lesson.
He hit pause on the player and explained the significance of the song's lyrics.
Please hit the pause button on the remote control.
Verb
She paused for a few seconds before crossing the street.
We paused briefly to look at the scenery.
He talked for over an hour without pausing.
He picked up the remote control and paused the movie.
See More
Recent Examples on the Web
Noun
As 2022 comes to an end, there is much to look back and reflect on, including those moments in film and television when an actor gave us pause, wowed us or downright destroyed us.
—
Dan Heching, CNN, 30 Dec. 2022
Robert Choate of Little Elm received a letter from the government that gave him pause.
—
Dallas News, 1 Dec. 2022
Winter, in short, gave him pause to hunker down and heave long sighs of contentment now that the heavy lifting of summer had receded to a memory.
—
Robert Klose, The Christian Science Monitor, 22 Nov. 2022
The only thing that kind of gave me pause was playing Oprah.
—
André-naquian Wheeler, Vogue, 10 Nov. 2022
The pressure of the reboot streaming worldwide also gave her pause.
—
Antonia Debianchi, Peoplemag, 22 Sep. 2022
One rumor gave Kappes pause, because it was accompanied by a warning.
—
Longreads, 1 Sep. 2022
In a separate move, the administration extended a pause on student loan payments until as late as June 30 – temporarily limiting the impact of those court decisions.
—
Chris Quintana, USA TODAY, 12 Jan. 2023
The pause on domestic departures led to a backlog of flights and congestion at airports across the country.
—
Benjamin Katz, WSJ, 12 Jan. 2023
Verb
The news comes a week after Hobbs announced Arizona would pause executions pending a review of the process by a commissioner who has yet to be named.
—
Stacey Barchenger, The Arizona Republic, 25 Jan. 2023
Brace core, then pull the right weight toward your ribcage, squeezing shoulder blades together and pause.
—
Jennifer Nied, Women's Health, 25 Jan. 2023
Berchtold reiterated the company's apology and its contention that the site was hit with an unprecedented amount of bot traffic that forced it to slow down or pause sales.
—
Allison Morrow, CNN, 24 Jan. 2023
The Leagues Cup will see MLS and Liga MX, the top flight of Mexican soccer, pause their respective seasons for a World Cup-style tournament July 21 through Aug. 19.
—
Cincinnati Enquirer, The Enquirer, 20 Jan. 2023
Other sites like Bankrate and CreditCards.com would also pause AI stories, executives on the call said.
—
Mia Sato, The Verge, 20 Jan. 2023
The new year opened with some optimism that inflation would retreat enough to allow the Fed to first pause raising rates, and then begin rolling back the increases in the back half of 2023.
—
Larry Edelman, BostonGlobe.com, 19 Jan. 2023
Investors are watching for signs as to when the ECB and Federal Reserve could pause their rate-hiking cycles after lifting interest rates aggressively last year.
—
Tom Fairless, WSJ, 19 Jan. 2023
If inflation continues to ease, the Fed could suspend its rate hikes after that, some economists forecast, or implement just one more hike in March and then pause.
—
Christopher Rugaber, Anchorage Daily News, 12 Jan. 2023
See More
Last Updated:
- Updated example sentences
Which of these items is named for a deadly weapon?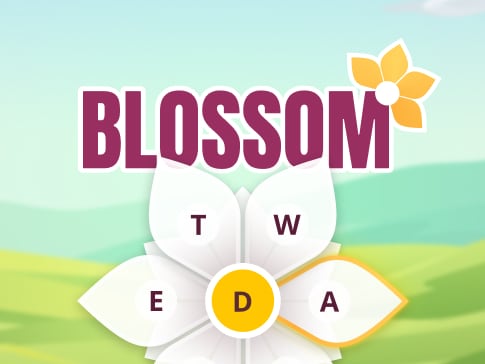 Can you make 12 words with 7 letters?
PLAY