Definition of media
(Entry 1 of 3)
1
a
singular or plural in construction
:
mass media
b
medias
plural
: members of the mass media
2
: a medium of cultivation, conveyance, or expression
Air is a

media

that conveys sound.
especially
:
medium
sense 2a
Definition of media (Entry 2 of 3)
1
[Late Latin, from Latin, feminine of medius; from the voiced stops' being regarded as intermediate between the tenues and the aspirates]
: a voiced (see

voiced

sense 2

) stop (see

stop

entry

2

sense 1b

)
2
[New Latin, from Latin]
: the middle coat of the wall of a blood or lymph (see

lymph

sense 2

) vessel consisting chiefly of circular muscle fibers
Definition of media (Entry 3 of 3)
plural of medium
Eponyms: Words Named After People
What is the best definition of boycott?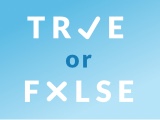 Test your knowledge - and maybe learn something along the way.
TAKE THE QUIZ