Definition of maneuver
(Entry 1 of 2)
1
a
: a military or naval movement
b
: an armed forces training exercise
especially
: an extended and large-scale training exercise involving military and naval units separately or in combination
—
often used in plural
The army and navy conducted

maneuvers

as training for war.
2
: a procedure or method of working usually involving expert physical movement
acrobats performing dangerous

maneuvers
3
a
: evasive movement or shift of tactics
permits no room for concession or

maneuver
— Harry Schwartz
b
: an intended and controlled variation from a straight and level flight path in the operation of an airplane
The aircraft performed such

maneuvers

as spins, loops, and inverted flights.
4
a
: an action taken to gain a tactical end
this

maneuver

almost cost him the nomination
— H. L. Mencken
b
: an adroit and clever management of affairs often using trickery and deception
plaintiffs' pretrial

maneuvers

may be fashioned more with an eye to deterrence or retaliation than to unearthing germane material
— John Marshall
Definition of maneuver (Entry 2 of 2)
1
a
: to perform a movement in military or naval tactics in order to secure an advantage
The regiment

maneuvered

for several days before it was ready to attack.
b
: to make a series of changes in direction and position for a specific purpose
Ships

maneuvered

into their docks.
2
: to use stratagems :

scheme
maneuvered

successfully to get him to ask her to the dance
1
: to cause to execute tactical movements
We

maneuvered

our troops to the south.
2
: to manage into or out of a position or condition :

manipulate
maneuvered

the cork out with his thumb
— Kay Boyle
3
a
: to guide with adroitness and design
maneuvered

her guests until the talk at the table became general
— Jean Statford
b
: to bring about or secure as a result of skillful management
maneuvered

out of the council the funds to renovate the library
Farm Idioms Quiz
What does 'poke' refer to in the expression 'pig in a poke'?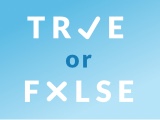 Test your knowledge - and maybe learn something along the way.
TAKE THE QUIZ