ma·​lar·​key
mə-ˈlär-kē
variants
or less commonly
malarky
: insincere or foolish talk :

bunkum
Example Sentences
He thinks everything politicians say is just a bunch of malarkey. the old lady declared that everything politicians say is pure malarkey
Recent Examples on the Web
That's where working with the young progressive wing of the party instead of acting like their policies are a bunch of malarkey (to borrow his catchphrase) would come in handy.
Lily Herman, Teen Vogue, 4 Mar. 2020
If anything, last night reinforced our campaign's anti-malarkey stance.
NBC News, 4 Feb. 2020
With the caveat that such maps are, for the most part, utter malarkey, Google Trends is back at it again for this year's Super Bowl.
Matt Bonesteel, Anchorage Daily News, 1 Feb. 2020
The regulations are particularly less-than-ideal for the companies—malarkey, some might say—because the city is among their largest markets.
Aarian Marshall, WIRED, 16 Aug. 2019
Boat-man 2 Hitman 2's also got some release date malarkey going on.
Hayden Dingman, PCWorld, 9 Nov. 2018
The people who spread malarkey also often set up fake accounts or break basic community standards.
Nicholas Thompson, WIRED, 23 May 2018
Two nifty 20th-century words are malarkey (1929) and gobbledygook (1944).
Stephen Miller, WSJ, 29 May 2018
Some malarkey does get thrown into the mix: since his aims are frequently carnal, Lee's mysticism can seem, even to him, like misdirection, or perhaps mood music.
Andrew Marantz, The New Yorker, 8 May 2017
See More
---
The Great British Vocabulary Quiz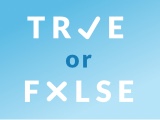 Test your knowledge - and maybe learn something along the way.
TAKE THE QUIZ