low·​er
ˈlau̇(-ə)r
ˈlō-ər
variants
or less commonly
lour
ˈlau̇(-ə)r
lowered
also
loured
;
lowering
also
louring
;
lowers
also
lours
lowered
;
lowering
;
lowers
1
c
: to reduce the height of
Example Sentences
Noun
he turned to see the scornful lower on her face
Adjective
the ship's upper and lower decks
The message appeared on the lower portion of the screen.
the mountain's upper and lower slopes
The forecast is for strong winds at lower elevations.
in the lower and higher latitudes
the lower and upper peninsulas
See More
Recent Examples on the Web
Adjective
The court could also be asked to weigh in on another case, developing in a lower court in Texas, that has also blocked the loan program.
Cheyenne Haslett, ABC News, 18 Nov. 2022
Biden is asking an appeals court to pause a lower court's decision on his student loan program.
John Fritze, USA TODAY, 17 Nov. 2022
The high court sent the case back to a lower court to reconsider in light of its decision in the New York case.
oregonlive, 12 Nov. 2022
The case will now move to the U.S. Court of Appeals for the 5th Circuit, which can either return the case to a lower court or rule in the administration's favor.
Moira Ritter, Anchorage Daily News, 12 Nov. 2022
But the ruling kept the protections in place as a lawsuit challenging the program was sent back to the lower court for further proceedings.
Andrea Castillostaff Writer, Los Angeles Times, 12 Nov. 2022
The appeals court could vacate the district court ruling and return the case to the lower court, or rule in favor of the administration based on the merits of the appeal.
Danielle Douglas-gabriel, BostonGlobe.com, 11 Nov. 2022
This spring, a California appeals court overturned a lower-court ruling against Tesla in that case.
Emily Glazer, WSJ, 11 Nov. 2022
The court's intervention in those two states effectively guaranteed that Republicans would win two House seats despite lower-court rulings that found evidence of racial gerrymandering.
Matt Ford, The New Republic, 10 Nov. 2022
See More
---
Commonly Confused Words Quiz
I went to the ______ store to buy a birthday card.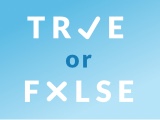 Test your knowledge - and maybe learn something along the way.
TAKE THE QUIZ