1
: any of a genus (Lilium of the family Liliaceae, the lily family) of erect perennial leafy-stemmed bulbous herbs that are native to the temperate northern hemisphere and are widely cultivated for their showy flowers
broadly
: any of various plants of the lily family or of the related amaryllis or iris families
2
: any of various plants with showy flowers: such as
a
: a scarlet anemone (Anemone coronaria) of the Mediterranean region
: resembling a lily in fairness, purity, or fragility
my lady's

lily

hand
—
John Keats
Example Sentences
Recent Examples on the Web
Noun
The cut stems of alstroemeria, or Peruvian lily, look good for at least two weeks.
—
Arricca Elin Sansone, House Beautiful, 13 Feb. 2023
But there are also those more complex blossoms whose symbolism and aesthetic character are altogether less familiar, and it's to this latter group that the gloriosa lily belongs.
—
Amanda Fortini Kyoko Hamada, New York Times, 8 Feb. 2023
Made of soy wax with a gardenia lily fragrance, this candle doesn't just smell good.
—
Amanda Garrity, Good Housekeeping, 25 Jan. 2023
It's about feeling like a daisy, feeling like a lily, feeling like a rose, feeling like an orchid.
—
Jason P. Frank, Vulture, 30 July 2022
Nancy spent three months installing about 100 plants, from African fountain grass, kangaroo paw, coppertone sedum and Haworth's aeonium to lion's tail, fire sticks, curly jade plant and flax lily.
—
Caron Golden, San Diego Union-Tribune, 14 Jan. 2023
The floral family can include scents like rose, orange blossom, iris, jasmine and lily, as well as fruity scents like peach and pear.
—
Grooming Playbook, The Salt Lake Tribune, 19 Dec. 2022
Some important plant proteins, like asparagus and lily, have low levels of isoleucine and lysine.
—
Amber Smith, Discover Magazine, 16 Dec. 2022
Flowers can smell green, too—narcissus, hyacinth, lily-of-the-valley and mimosa especially so.
—
Town & Country, 19 Dec. 2022
Adjective
The standard version of miso soup might involve little more than soft tofu, rehydrated seaweed and a lily-pad suspension of scallions, but at home, Ando said, there are no rules.
—
Eric Kim, New York Times, 14 Sep. 2022
For example, parrot tulips have fringed or scalloped petals and bright colors (like an exotic bird), while lily tulips are shaped more like, well, lilies than classic tulip blooms.
—
Arricca Elin Sansone, Country Living, 19 Jan. 2023
According to the myth, from those drops of milk sprang the first ever lily flowers.
—
Emma Dibdin, Town & Country, 18 May 2022
When the camera pans above the rocks and lily pads, a neon Budweiser sign appears and glows over the slimy spokesfrogs.
—
Zoey Lyttle, Peoplemag, 3 Feb. 2023
Asawa's Andrea Fountain with mermaids nursing babies among lily pads.
—
Heather Knight, San Francisco Chronicle, 19 Jan. 2023
Western barking frogs leap on lily pads and feline predators like mountain lions roam along the stretches of the river that expand into marshlands, grasslands and mesquite bosque.
—
Jake Frederico, The Arizona Republic, 1 Jan. 2023
The sense of serenity is also perpetuated by waterfalls created throughout the property, lending the sound of gently rippling water, and ponds with either lily pads or swimming koi.
—
Laurie Werner, Forbes, 20 Dec. 2022
In one dish that followed, sea buckthorn berries had been broken down into a cool soup in which nasturtium leaves floated like lily pads.
—
Ligaya Mishan Anu Kumar, New York Times, 29 Sep. 2022
See More
Last Updated:
- Updated example sentences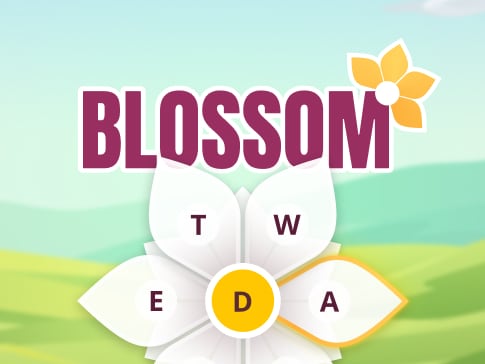 Can you make 12 words with 7 letters?
PLAY