li·​brary
ˈlī-ˌbrer-ē
British usually and US sometimes
-brə-rē
;
British often and US sometimes
-brē
,
-ˌbe-rē
Synonyms of library
1
a
: a place in which literary, musical, artistic, or reference materials (such as books, manuscripts, recordings, or films) are kept for use but not for sale
b
: a collection of such materials
a

library

of jazz recordings
2
a
: a collection resembling or suggesting a library
3
a
: a series of related books issued by a publisher
b
: a collection of publications on the same subject
4
: a collection of cloned DNA fragments that are maintained in a suitable cellular environment and that usually represent the genetic material of a particular organism or tissue
How do you pronounce
library
?: Usage Guide
While the pronunciation \ˈlī-ˌbrer-ē\ is the most frequent variant in the U.S., the other variants are not uncommon. The contraction \ˈlī-brē\ and the dissimilated form \ˈlī-ˌber-ē\ result from the relative difficulty of repeating \r\ in the same syllable or successive syllables; our files contain citations for these variants from educated speakers, including college presidents and professors, as well as with somewhat greater frequency from less educated speakers.
Example Sentences
I borrowed the book from the school library. He has an impressive library of jazz records. a library of computer programs
Recent Examples on the Web
The best anime streaming services start with a comprehensive library of series and movies.
—
Stacey Nguyen, EW.com, 21 Mar. 2023
Plus, the rower gives you access to a huge library of live and on-demand classes that include rowing, cardio + core, stretch, HIIT, and more.
—
Emily Shiffer, Women's Health, 20 Mar. 2023
This immersive storytelling app has a library of more than 10,000 audio vignettes about people, places, and things across the United States.
—
Catherine Garcia, The Week, 18 Mar. 2023
In the app, subscribers have access to a giant library of tutorials, all of which are conducted by Jillian and her renowned colleagues.
—
Emily Weaver, Peoplemag, 17 Mar. 2023
The banner's library of content grew by 30% to 160,000 hours, while revenues from streaming platforms rose by 61%.
—
Elsa Keslassy, Variety, 17 Mar. 2023
In other words, there is a library of books about poverty that suggest feasible and achievable solutions to eliminate it.
—
Anjali Enjeti, BostonGlobe.com, 16 Mar. 2023
After years of what seemed like a detente, last month the city started posting public notices at the library that HPD would begin ticketing such groups after Friday, February 24.
—
Brittanie Shey, Chron, 15 Mar. 2023
The on-staff notary at the library is available Monday, Tuesday, and Thursday, and the cost is $3 per document.
—
Taylor Lane The News Courier, Athens, Ala. (tns), al, 15 Mar. 2023
See More
Last Updated:
- Updated example sentences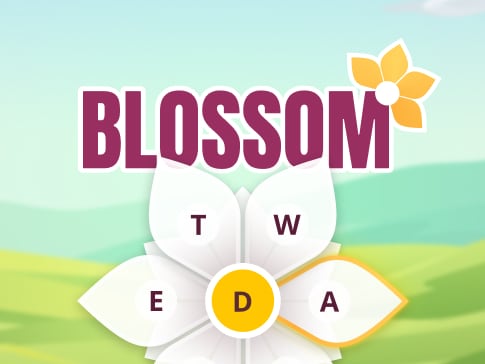 Can you make 12 words with 7 letters?
PLAY