Essential Meaning of language
1
: the system of words or signs that people use to express thoughts and feelings to each other
spoken and written language
the origin of language
2
: any one of the systems of human language that are used and understood by a particular group of people
the English language
How many languages do you speak?
See More Examples
a foreign language
French is her first/native language.
The book has been translated into several languages.
He's learning English as a second language.
After a few days in France, I realized that I didn't know the language [=I didn't know the French language] as well as I had thought.
a new word that has recently entered the language
a language instructor/teacher
foreign language classes
A

language barrier

existed between the two countries. [=people in the two countries did not understand each other because they spoke different languages]
3
: words of a particular kind
the formal language of the report
the beauty of Shakespeare's language
See More Examples
She expressed her ideas using simple and clear language.
He is always careful in his use of language.
bad/foul/obscene/strong/vulgar language
You'd better

watch your language

[=be careful about the words you use] when you're talking to her.
Full Definition of language
1
a
: the words, their pronunciation, and the methods of combining them used and understood by a community
studied the French

language
b
(1)
: audible, articulate, meaningful sound as produced by the action of the vocal organs
(2)
: a systematic means of communicating ideas or feelings by the use of conventionalized signs, sounds, gestures, or marks having understood meanings
the

language

of mathematics
(3)
: the suggestion by objects, actions, or conditions of associated ideas or feelings
language

in their very gesture
— William Shakespeare
(4)
: the means by which animals communicate
the

language

of birds
(5)
: a formal system of signs and symbols (such as FORTRAN or a calculus in logic) including rules for the formation and transformation of admissible expressions
2
a
: form or manner of verbal expression
specifically
:
style
the beauty of Shakespeare's

language
b
: the vocabulary and phraseology belonging to an art or a department of knowledge
the

language

of diplomacy
medical

language
c
:
profanity
shouldn't of blamed the fellers if they'd cut loose with some

language
— Ring Lardner
3
: the study of language especially as a school subject
earned a grade of B in

language
4
: specific words especially in a law or regulation
The police were diligent in enforcing the

language

of the law.
Seen & Heard
People are talking about
Farm Idioms Quiz
What does 'poke' refer to in the expression 'pig in a poke'?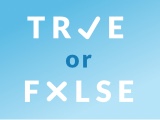 Test your knowledge - and maybe learn something along the way.
TAKE THE QUIZ