Essential Meaning of judge
1
law
: a person who has the power to make decisions on cases brought before a court of law
a federal judge
She's one of the strictest judges in the state.
2
: a person who decides the winner in a contest or competition
He served as a judge at the baking contest.
a panel of judges
3
: a person who makes a decision or judgment
"These problems don't concern you." "I'll be the judge of that!" [=I'll decide if they concern me; I am not interested in your opinion]
"I don't think we should trust her." "Let me be the judge of that."
Full Definition of judge
(Entry 1 of 2)
a
: a public official authorized to decide questions brought before a court
b
: one appointed to decide in a contest or competition :

umpire
c
: one who gives an authoritative opinion
e
often capitalized
: a tribal hero exercising leadership among the Hebrews after the death of Joshua
Definition of judge (Entry 2 of 2)
1
: to form an opinion about through careful weighing of evidence and testing of premises
2
: to form an estimate or evaluation of
trying to

judge

the amount of time required
especially
: to form a negative opinion about
shouldn't

judge

him because of his accent
5
: to determine or pronounce after inquiry and deliberation
They judged him guilty.
Difficult Spelling Words Quiz
Which is the correct spelling?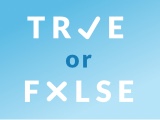 Test your knowledge - and maybe learn something along the way.
TAKE THE QUIZ