in·​dem·​ni·​fy
in-ˈdem-nə-ˌfī
indemnified
;
indemnifying
Example Sentences
Again, let's look at auto insurance, which

indemnifies

the holder against loss. If a policy-holder's car is wrecked, the insurance company sends him a check for the value of the car …
John Steele Gordon, American Heritage,

May–June 1992
We moved quickly, and the House approved an appropriation of $60,000 to

indemnify

Hamilton Jordan for his legal fees.
Tip O'Neill, in Man of the House,

1987
Likewise, the "sexagenarians law," which freed slaves over 60 years old, required those slaves to

indemnify

their masters, as did nearly every act of manumission.
Shepard Foreman, New York Times Book Review,

2 Nov. 1986
the company generously indemnifies workers who are injured on the job
Recent Examples on the Web
Curtis, the general counsel, said litigation is likely, and there is nothing in HB374 to indemnify local school districts from that.
Courtney Tanner, The Salt Lake Tribune, 24 Oct. 2022
The mayor and council majority also agreed to indemnify Cisterra and lender CGA Capital in the Gordon case and in lawsuits filed by city workers and contractors who say they were wrongly exposed to asbestos inside the 101 Ash St. building.
Jeff Mcdonald, San Diego Union-Tribune, 26 Aug. 2022
Municipalities still indemnify police officers from damages in nearly all civil lawsuits, and police unions cannot point to any case in Connecticut before or since the police accountability law where an officer was made to pay damages.
Mark Pazniokas, Hartford Courant, 30 Sep. 2022
Council members on Tuesday voted 6-3 to buy out those leases for a total of $132 million and indemnify Cisterra and CGA from any future legal damages.
Jeff Mcdonald, San Diego Union-Tribune, 27 July 2022
The city attorney also advised the council that settling the case would mean the city could not recover its legal costs to date and would wrongly indemnify the two defendants from ongoing and future litigation.
Jeff Mcdonald, San Diego Union-Tribune, 26 July 2022
In his 2003 book with Michael Cowes called Worry Free Investing and in his 2011 book with Rachelle Taqqu, called Risk Less and Prosper, Zvi and his co-authors emphasize buying TIPS to indemnify specific spending goals.
Laurence Kotlikoff, Forbes, 8 Aug. 2022
Republican legislators overrode the governor's veto and in a special session passed legislation to indemnify UHSAA against litigation costs.
Robert Gehrke, The Salt Lake Tribune, 14 July 2022
The installation must meet all applicable codes, the homeowner can be required to indemnify the HOA from any loss or damage arising from the system and to maintain, replace or repair the roofs under the system.
Kelly G. Richardson, San Diego Union-Tribune, 11 June 2022
See More
Last Updated:
- Updated example sentences
---
The Great British Vocabulary Quiz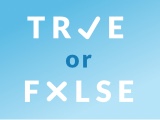 Test your knowledge - and maybe learn something along the way.
TAKE THE QUIZ