Synonyms of improve
1
a
: to enhance in value or quality : make better
b
: to increase the value of (land or property) by making it more useful for humans (as by cultivation or the erection of buildings)
c
: to grade and drain (a road) and apply surfacing material other than pavement
1
: to advance or make progress in what is desirable
2
: to make useful additions or amendments
improvability
(ˌ)im-ˌprü-və-ˈbi-lə-tē
noun
improvable
(ˌ)im-ˈprü-və-bəl
adjective
Example Sentences
This operation will greatly improve her chances of survival. The advertising campaign has improved sales. Maybe we'll buy a house when our financial situation improves. Her writing has improved since the beginning of the school year. The company has been having steadily improving sales.
Recent Examples on the Web
Compared with its gasoline counterparts, the Electrified GV70 has a stiffer structure and additional sound deadening, both of which improve on what was an already serene cabin environment.
—
Eric Stafford, Car and Driver, 21 Mar. 2023
With a simple and easy-to-use interface, the app strives to improve nutrition goals with realistic and sustainable nutrition habits.
—
Good Housekeeping, 21 Mar. 2023
Those experiences could help with Meta's broader 2023 goal to improve retention, Shah said in the internal presentation.
—
Jay Peters, The Verge, 21 Mar. 2023
Central banks say that by using swap lines to improve cash flow and mitigate stress in global markets, potential squeezes on the supply of credit to households and businesses can be minimized.
—
Chloe Taylor, Fortune, 20 Mar. 2023
Leaders have the power to improve the lives of women who work for them and women in tech everywhere.
—
Meredith Graham, Quartz, 20 Mar. 2023
Whether the motivation is money, optics, or the realization that people of all shades want to improve their skin (or a combo of all three), the industry has made significant progress.
—
Baze Mpinja, Allure, 20 Mar. 2023
Melting snowpack throughout the spring is expected to further improve the dry conditions.
—
Laura Baisas, Popular Science, 20 Mar. 2023
In some cases, scientists may be able to improve the gene pool in one population by capturing and introducing animals from another.
—
Gene Johnson, Anchorage Daily News, 20 Mar. 2023
See More
Last Updated:
- Updated example sentences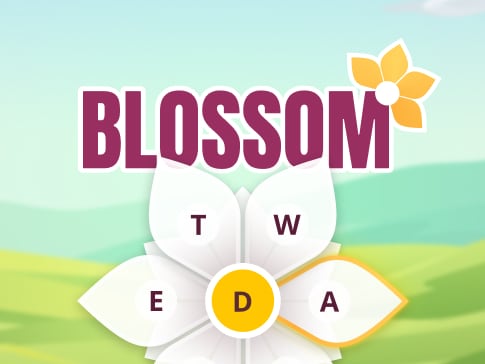 Can you make 12 words with 7 letters?
PLAY