Synonyms of imply
1
: to express indirectly
Her remarks

implied

a threat.
The news report seems to

imply

his death was not an accident.
2
: to involve or indicate by inference, association, or necessary consequence rather than by direct statement
Infer
vs.
Imply
: Usage Guide
Sir Thomas More is the first writer known to have used both infer and imply in their approved senses in 1528 (with infer meaning "to deduce from facts" and imply meaning "to hint at"). He is also the first to have used infer in a sense close in meaning to imply (1533). Both of these uses of infer coexisted without comment until some time around the end of World War I. Since then, the "indicate" and "hint or suggest" meanings of infer have been frequently condemned as an undesirable blurring of a useful distinction. The actual blurring has been done by the commentators. The "indicate" sense of infer, descended from More's use of 1533, does not occur with a personal subject. When objections arose, they were to a use with a personal subject (which is now considered a use of the "suggest, hint" sense of infer). Since dictionaries did not recognize this use specifically, the objectors assumed that the "indicate" sense was the one they found illogical, even though it had been in respectable use for four centuries. The actual usage condemned was a spoken one never used in logical discourse. At present the condemned "suggest, hint" sense is found in print chiefly in letters to the editor and other informal prose, not in serious intellectual writing. The controversy over the "suggest, hint" sense has apparently reduced the frequency with which the "indicate" sense of infer is used.
Example Sentences
Early reports implied that the judge's death was not an accident. His words implied a threat. War implies fighting and death.
Recent Examples on the Web
Remember, however, that optimization doesn't necessarily imply blind efficiency.
—
Lucy Liu, WIRED, 1 Mar. 2023
That doesn't imply that a pause in rate hikes is coming anytime soon.
—
Paul R. La Monica, CNN, 1 Feb. 2023
In a new paper, cognitive scientists and linguists address this dissonance by separating communication via language from the act of thinking: Capacity for one does not imply the other.
—
Matteo Wong, The Atlantic, 31 Jan. 2023
Registration of an investment adviser does not imply any specific level of skill or training and does not constitute an endorsement of the firm by the SEC.
—
Andrew Rosen, Forbes, 26 Jan. 2023
Opening an investigation does not imply that the office has determined that the case has merit, according to a letter sent to Mr. Ostrovsky by the Office for Civil Rights.
—
Vimal Patel, New York Times, 21 Dec. 2022
As the historian Mike Duncan has been detailing in the most recent episodes of his podcast Revolutions, the existence of an oppressive regime doesn't necessarily imply its overthrow by a righteously aggrieved populace.
—
David Klion, The New Republic, 1 Dec. 2022
The views expressed in this publication are the author's and do not imply endorsement by the Office of the Director of National Intelligence, the Intelligence Community, or any other U.S. Government agency.
—
Jonathan Panikoff, Time, 4 Nov. 2022
But don't worry, because this leaner version doesn't imply that your dog will get less nutrition.
—
Amber Smith, Discover Magazine, 23 Oct. 2022
See More
Last Updated:
- Updated example sentences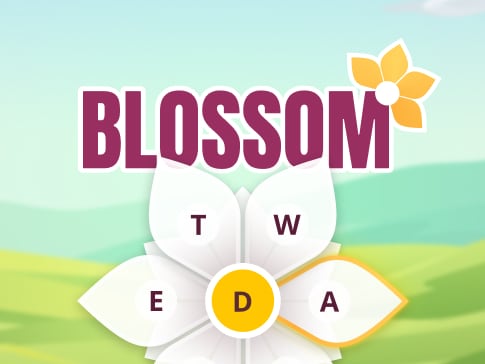 Can you make 12 words with 7 letters?
PLAY