held
ˈheld
;
holding
Synonyms of hold
1
a
: to have possession or ownership of or have at one's disposal
holds

property worth millions
the bank

holds

the title to the car
b
: to have as a privilege or position of responsibility
c
: to have as a mark of distinction
holds

the record for the 100-yard dash
2
: to keep under restraint
hold

price increases to a minimum
: such as
a
: to prevent free expression of
b
: to prevent from some action
ordered the troops to

hold

fire
the only restraining motive which may

hold

the hand of a tyrant
—
Thomas Jefferson
c
: to keep back from use
ask them to

hold

a room for us
I'll have a hot dog, and

hold

the mustard
d
: to delay temporarily the handling of
3
: to make liable or accountable or bound to an obligation
I'll

hold

you to your promise
4
b
: to support in a particular position or keep from falling or moving
a clamp

holds

the whole thing together
c
: to bear the pressure of :

support
can the roof

hold

all of that weight
5
: to prevent from leaving or getting away
: such as
a
: to avoid emitting or letting out
how long can you

hold

your breath
b
: to restrain as or as if a captive
the suspect was held without bail
held them at gunpoint
also
: to have strong appeal to
the book held my interest throughout
6
a
: to enclose and keep in a container or within bounds :

contain
this corral will not

hold

all of the horses
b
: to be able to consume easily or without undue effect
especially
: to be able to drink (alcoholic beverages) without becoming noticeably drunk
d
: to have as a principal or essential feature or attribute
the book

holds

a number of surprises
also
: to have in store
no one knows what the future

holds
7
a
: to have in the mind or express as a judgment, opinion, or belief
I

hold

the view that this is wrong
holding

that it is nobody's business but his
—
Jack Olsen
—
often used with against
in America they

hold

everything you say against you
—
Paul McCartney
b
: to think of in a particular way :

regard
were held in high esteem
8
a
: to assemble for and carry on the activity of
held a convention
b
: to cause to be carried on :

conduct
c
: to produce or sponsor especially as a public exhibition
9
a
: to maintain occupation, control, or defense of
the troops held the ridge
also
: to resist the offensive efforts or advance of
held the opposing team to just two points
b
: to maintain (a certain condition, situation, or course of action) without change
10
: to cover (a part of the body) with one or both hands (as for protection or comfort)
held

his knee after the fall
especially
: to cover (the ears) to prevent hearing
held

her ears when the train went by
1
a
: to maintain position : refuse to give ground
the defensive line is

holding
b
: to continue in the same way or to the same degree :

last

entry

1
hopes the weather will

hold
—
often used with up
2
: to derive right or title
—
often used with of or from
lands held of the Crown
4
: to maintain a grasp on something : remain fastened to something
the anchor held in the rough sea
5
: to go ahead as one has been going
held south for several miles
6
: to bear or carry oneself
8
: to stop counting during a countdown
9
slang
: to have illicit drug material in one's possession
3
a
(1)
: the act or the manner of grasping something (as in the hands or arms) :

grip
released his

hold

on the handle
(2)
: a manner of grasping an opponent in wrestling
b
: a nonphysical bond that attaches, restrains, or constrains or by which something is affected, controlled, or dominated
trying to tighten her

hold

on the company's finances
has lost its

hold

on the broad public
—
Oscar Cargill
c
: full comprehension
get

hold

of exactly what is happening
—
J. P. Lyford
d
: full or immediate control :

possession
wants to get

hold

of a road map
e
:
touch
sense 8
—
used with of
tried to get

hold

of you, but you never answered your phone
4
: something that may be grasped as a support
searched for

holds

in the rock
7
a
: an order or indication that something is to be reserved or delayed
I asked the library to put a

hold

on the book for me.
b
: a delay in a countdown (as in launching a spacecraft)
see also take hold
1
: the interior of a ship below decks
especially
: the cargo deck of a ship
2
: the cargo compartment of a plane
Example Sentences
Verb
Hold the rail so you won't fall.
He was holding a large package in his arms.
Would you hold this for me?
She showed him the correct way to hold the racket.
Some people just don't like to be held.
He held her close and kissed her.
He held the pen in his mouth while he dialed the number.
Hold the pen upright when you write.
She picked up the trophy and held it over her head.
You have to hold the button down for several seconds.
See More
Recent Examples on the Web
Verb
Luthe said the team would hold meetings, and watch game film at the center.
—
The Indianapolis Star, 23 Mar. 2023
The Rockets will very likely hold a top-three pick in June's NBA draft, and a certain star point guard could return to his former franchise in July.
—
Michael Shapiro, Chron, 23 Mar. 2023
Quantum computers hold the potential to run vast simulations to design better drugs and treatments at breathtaking speeds.
—
Serpil Erzurum, Fortune, 23 Mar. 2023
Some economists said beforehand that a rate increase could damage a banking system already suffering; others suggested a surprise move to hold rates steady could heighten fears over the recent banking turmoil.
—
Matthew Thomas, WSJ, 23 Mar. 2023
Lindblad Expeditions is encouraging people to hold onto their youth for just a little longer.
—
Stacey Leasca, Travel + Leisure, 23 Mar. 2023
That growing divide has sparked outrage from lower-earning workers aiming to hold their wealthier employers accountable, said Kent Wong, director of the UCLA Labor Center.
—
Mackenzie Mays, Los Angeles Times, 23 Mar. 2023
For the record, the 1995-96 Detroit Red Wings and 2018-19 Tampa Bay Lightning share the league record for victories at 62 and the 1976-77 Canadiens hold the points mark at 132.
—
Frank Dell'apa, BostonGlobe.com, 22 Mar. 2023
Teton County District Court Judge Melissa Owens is scheduled to hold a hearing Wednesday to consider whether to block that new law while the legal challenge over it moves ahead.
—
Chris Pandolfo, Fox News, 22 Mar. 2023
Noun
Traders doubled down on bets that the Federal Reserve will keep interest rates on hold at its May meeting.
—
Joe Wallace, WSJ, 24 Mar. 2023
Federal payments are on hold due to the COVID-19 pandemic.
—
Alicia Adamczyk, Fortune, 24 Mar. 2023
Stanley: Due to the pandemic and the accident, so many projects have been put on hold.
—
Jeff Benjamin, Billboard, 24 Mar. 2023
That meant ongoing police investigations using GEDmatch were put on hold, because users' profiles were suddenly unavailable.
—
Emily Mullin, WIRED, 23 Mar. 2023
That might include asking customers to cancel in person or leave them waiting on hold to speak to customer services.
—
Marina Pitofsky, USA TODAY, 23 Mar. 2023
That plan is now on hold after restaurant and business trade groups gathered enough signatures to get a measure on next year's ballot to ask voters to overturn it.
—
Mackenzie Mays, Los Angeles Times, 23 Mar. 2023
District provides support for families As classes remain on hold due to the strike, the district has announced several measures to assist families, some of which rely on the daily meals provided to their children at school.
—
Elizabeth Wolfe, CNN, 22 Mar. 2023
Other states where courts have put on hold bans or deep restrictions are Arizona, Indiana, Montana, Ohio, South Carolina and Utah.
—
Mead Gruver, ajc, 22 Mar. 2023
See More
Last Updated:
- Updated example sentences
---
A Good Old-Fashioned Quiz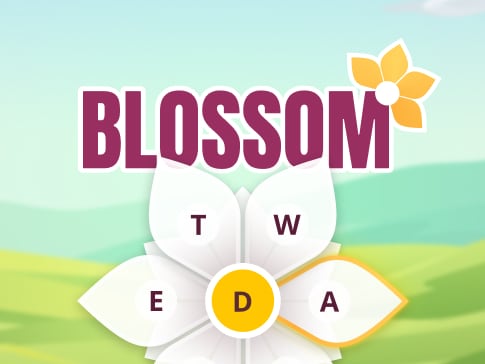 Can you make 12 words with 7 letters?
PLAY